Ombre
:
having colors or tones that shade into each other —used especially of fabrics in which the color is graduated from light to dark
I'm so not over Ombre
! I know the Ombre
hair style has had it's day in the sun and we are seeing less and less of the dark roots with light ends. Although this trend is fading out (literally) of the fashionable Hair World, it's alive and kicking in the Wedding World. I have not had a Ombre theme at a party I've coordinated so I hit the world wide web and my favorite online store to see what the buzz is all about. There is a mecca of cool ideas and I couldn't pick just a couple examples to share with you so I decided to run the gamet with a 3 Part Series. Today I'm showcasing awe-worthy A-M Ombre,
Part 2 will feature neat picks from N-Z. Part 3 will be a DIY Rustic Radiant Orchid Ombre
Cake that I baked myself. Well, here we go...
Aisle Runner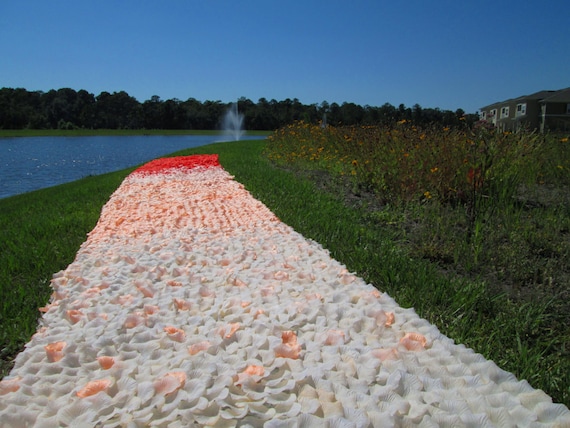 I love how the color gets more intense the closer you get to your Groom. Petal Runners by
PetaleDeRose
are extra unique because you get to pick the number of colors, what those colors are and how long the total runner is. You can't get more cutom made than that!
Bottles

Recycled bottles are an inexpensive accessory for holding candles or flowers.
Centerpiece
When shading through so many colors you really create a defined and dramatic affect. Also using various textures it gives depth and makes it interesting.
Photo Credit:
MazelMoments
Dessert Table
We found this gorgeous photo from
The Rose Wedding Photographers
and are tickled pink! The white left fading into the dark pink right is super sweet.
Escort Cards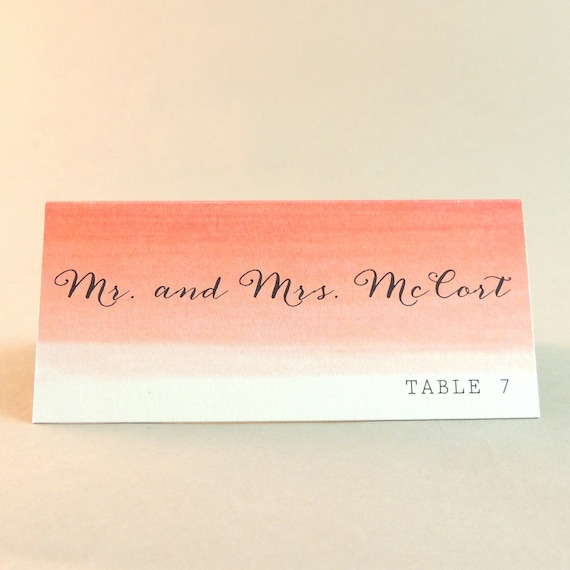 Escort Cards are a great way to tie in the theme of the party. There are endless possiblities, but this one from
JPstationery
tops our list!
Flag Cake Toppers

These Toppers by
BooBahBlue
take a Wedding Cake from plain to Shabby Chic with a punch of color.
Glitter Nails
This is a really quaint and understated way to add Ombre.
Hair Bow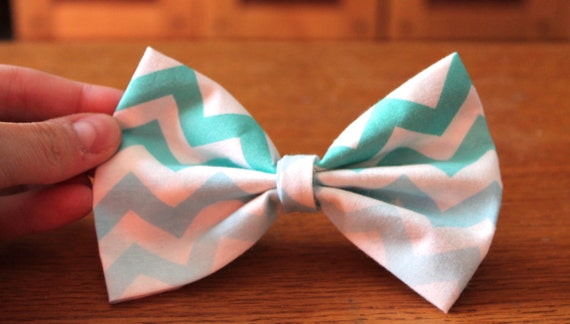 This hair bow by
CarlyCreatesCrafts
would add a fresh funky feel to your Flower Girl's hair or waist band.
Infinity Scarf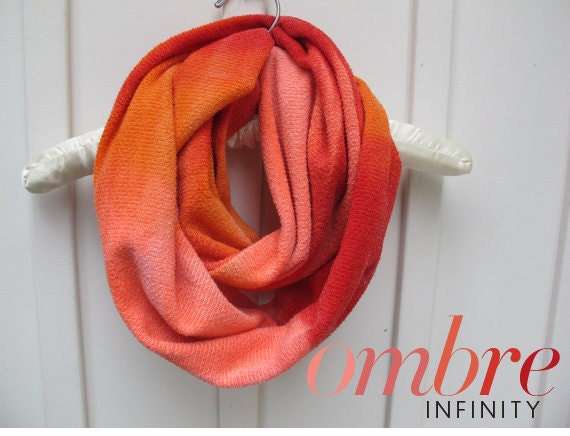 If ya'll have been following me at all you know I LOVE scarves. I think they add depth to an outfit, are functional and make great gifts. It's easy to buy a great scarf for your Bridesmaids, such as this one from
ElenasLittleShoppe
, because no matter if they are petite or plus size it's sure to fit. Plus, if you get it in a color scheme that compliments their dress they can wear them as the night gets chilly.
Jewelry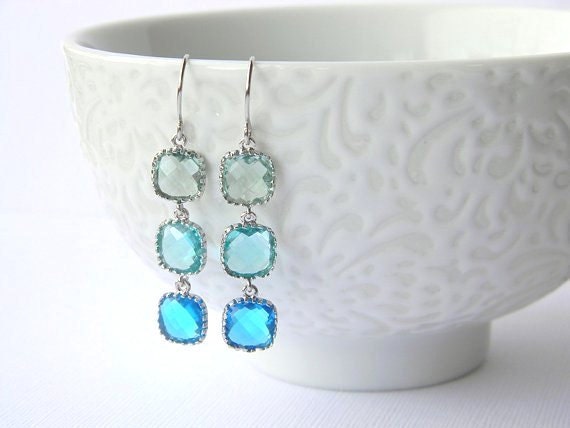 Jewelry is always a safe way to incorporate a current trend without going too far out on a limb. Wear these as your Something Blue or give them to your Bridesmaids for an extra pop.
Earrings like these from
DanaCastle
are a great combination of "now" and timeless wrapped into one.
Kids Table
I'm a strong believer in letting kids be kids. This cool set up I found on
Somewhat Simple
is a perfect touch of Ombre for any Kids Table. Don't forget to print off some of my
Coloring Books
for a free activity!
Lace Pillow

This romantic pillow would be adorable being carried down the aisle by a handsome little ring bearer. Check out this one and many others at
RDelean.
Mason Jars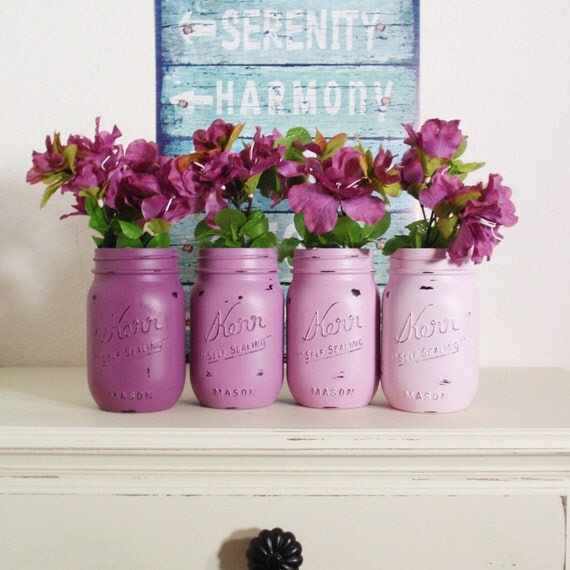 Mason Jars work with many themes such as Rustic, Country, Shabby Chic, Vintage or even Elegant if done right. By painting them like
CountryLivingAtHeart
has done, they add a pop of color that makes the flowers look twice as big.
(This purchase is also great to be reused around the house after the wedding!)
Well that concludes Part 1 of our Ombre Series. Did you like our selection so far? Would you incorporate these looks or similar ones into your Big Day? Have you experimented with Ombre in your own decor before?