Last week I started to ponder how the fashion of a White Wedding Dress came about. I began searching the World Wide Web and kept coming up with Queen Victoria. Queen Victoria was the monarch of the United Kingdom of Great Britain and Ireland from June 20th 1837 until her death. She is unique for many reasons including marrying a man she loved (very rare in a time of arranged royal marriages), she had nine children (you go girl) and was a peacekeeper for her nation.
Oddly enough what makes her stand out in history the most is impacting our modern Wedding Fashion. Unlike most Royal Brides Victoria was already a Queen at the time of her marriage and she wanted to take the opportunity to make a positive political statement...so she wore WHITE.
This approach was incredibly smart because it made her relatable to both the upper and lower tier. It was the norm at this time in history for Royal Brides to wear expensive dresses made of Gold, Silver and Black.
Victoria stepped it down a social notch by wearing White and not using expensive dyes or precious metals. This made her more relatable and respected by the commoners. Not to lower herself entirely though the White and Lace was not a Commoners choice because it cannot be cooked or cleaned in, thus still making it appealing to the upper crust of European Society. It seems she was trying to be relatable to all economic tiers, and it seemed to work.
Today the tables have turned and now it's uncommon to wear a colored dress, expect by the boldest brides.
There are many reasons you could decide on an unconventional gown: t
his is your second marriage, y
ou are on a budget, yo
u want to show off your colorful personality. I took a moment to scour my favorite shops for dresses with a modern take on Silver, Gold & Black...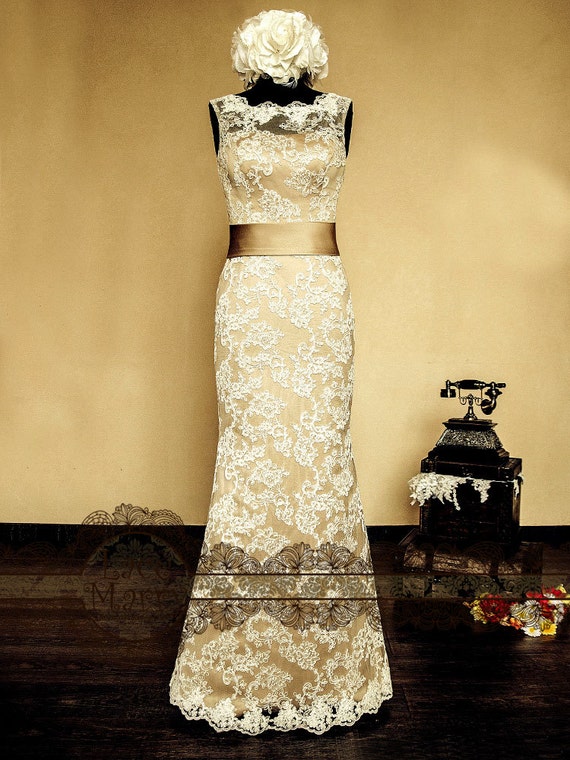 I chose to show this CHAMPAGNE gown by
LaceMarry
first because I thought if Queen Victoria was around today she would have chosen this. It has a classic and regal feel fit for a Queen on her Wedding Day.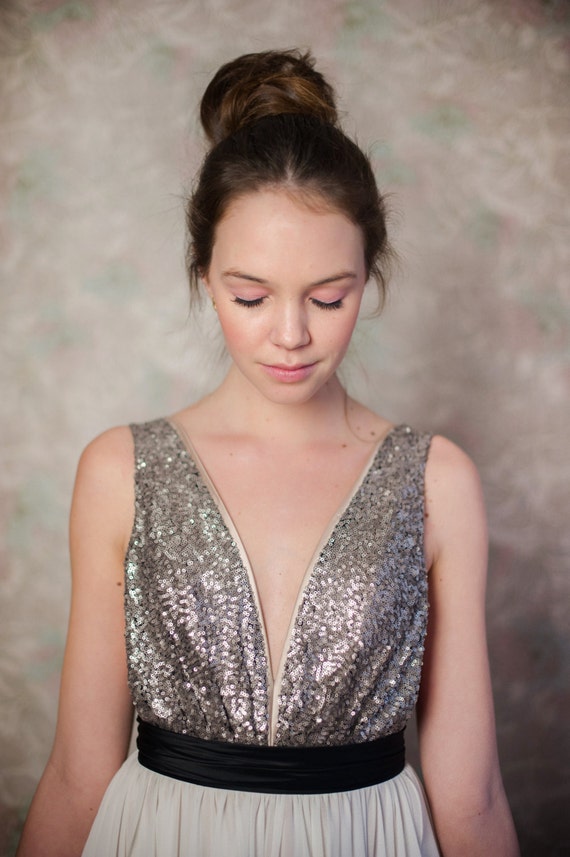 Wouldn't this dramatic SILVER Sparkle dress by
Truvelle
be perfect for a New Year's Eve Bride? To me sparkle and shimmer represents joy and celebration.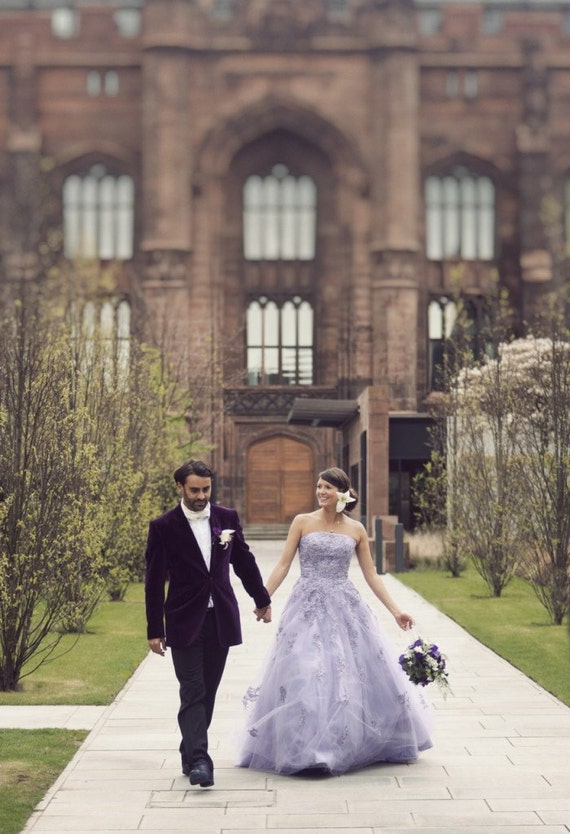 I'm smitten over this photo! The Lilac PURPLE Wedding Dress by
WeddingDressFantasy
is highlighted beautifully against his Dark Purple Suit and the regal background.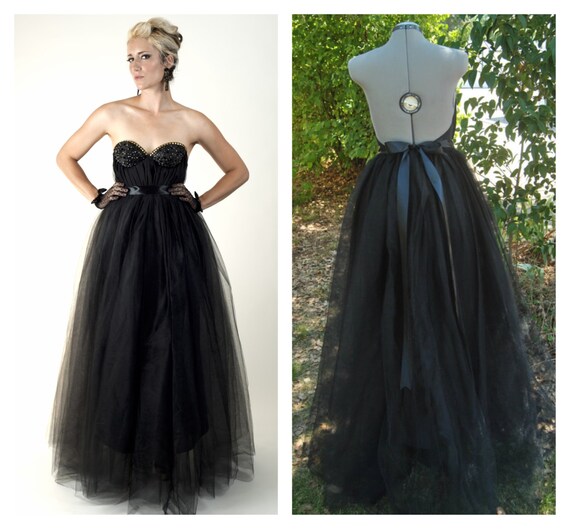 BLACK Wedding Dresses are more common than you might think. Celebrities such as Avril Lavine and Sarah Jessica Parker wore Black on their big days. This beautiful gown by
darkponydesigns
makes the Bride the ultimate focal point. I also love how the serious color is offset by the playful bow on the back.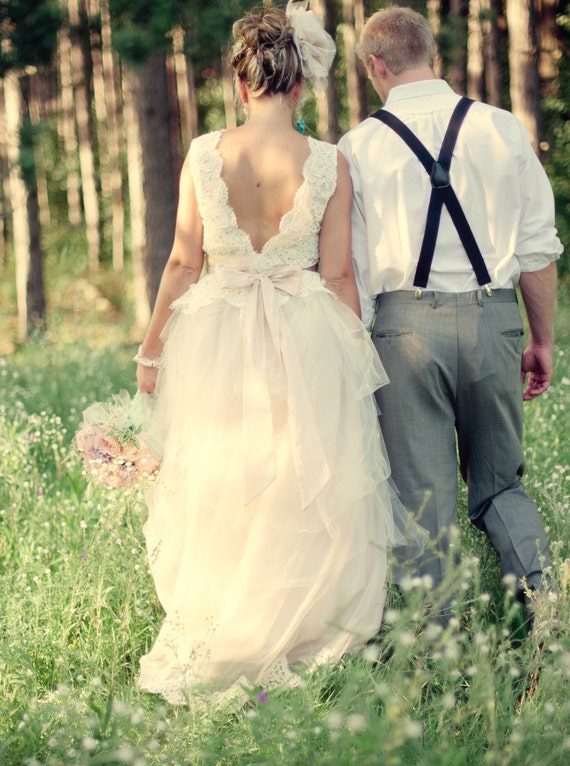 This BLUSH dress by
GlorybyJeannieLee
is girly and feminine. It makes me want to frolic through that meadow:)
I hope you loved my selections and learned a little about where the White Dress Tradition came from. What did you think about my picks? Would you wear one of these dresses or stick to white?