I went to a beautiful wedding recently where the Bride and Groom both took a candle and lit another. It was very moving because they were so serious and looked so in love. It could tell it meant a lot to them, but I didn't know if there was a deeper meaning.
I later looked this up and realized I had witnessed the lighting of a Unity Candle.
Of course, I had to do some digging....
The lighting of a Unity Candle is a new tradition that has blossomed over the last 50 years in American Weddings. It simply means the joining of two into one, whether you choose for the one to be yourself joining with your partner or your family joining with your partners family. First the two mothers, or other family member, light the Taper Candles (two candles on either side). Then the Bride and Groom each light the Unity Candle in sync using their individual Taper Candles. Simple enough right? Well, almost. I've answered 6 Questions and showcased 6 Styles I know will light you up...
6 Unity Candle Questions to Ask Yourself:
1. Who is going to light each Taper Candle?
Your mom doesn't have to light it. It can be anyone you love.
2. Will you blow out your Taper Candle?
If you do it symbolizes you are no longer induvidual but only one. If you decide to each keep your Taper Candles lit it means you are still induviduals in a marriage together.
3. When would you like the lighting to happen?
It normally takes place
right after your formal vows UNLESS you are in a Cathloc Church. Then do it at your Reception.
4. Who needs to know?
Make sure you communicate this activity with your Wedding Planner. They will make sure it is in your Itenerary and inform your Officiant and Musican/DJ.
5. Should we just wing it?
NO! Practice with a regular candle at the Rehearsal with the same lighter that will be used.
6. Does it matter what they look like?
I suggest finding a set that will look good in your home. It is so sweet to reinact the lighting ceremony every year on your Anniversary.
6 Unity Candles for Every Style: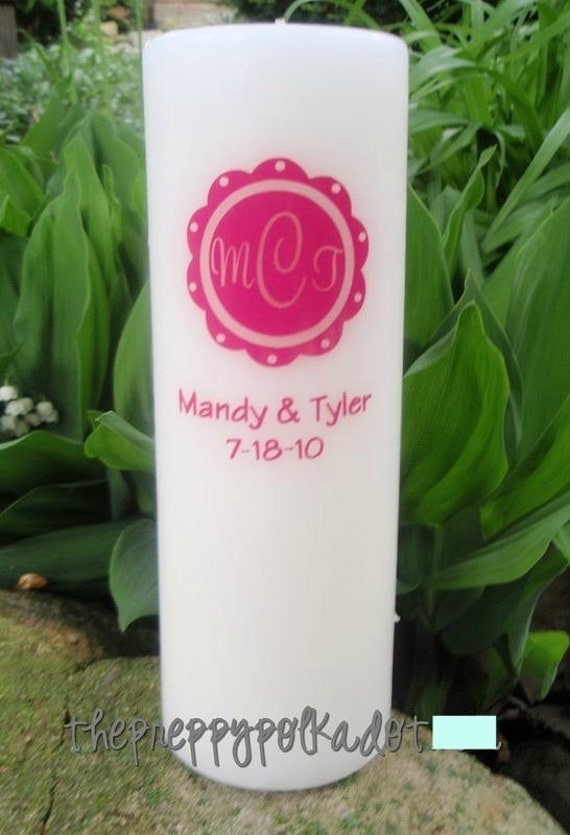 WOODSY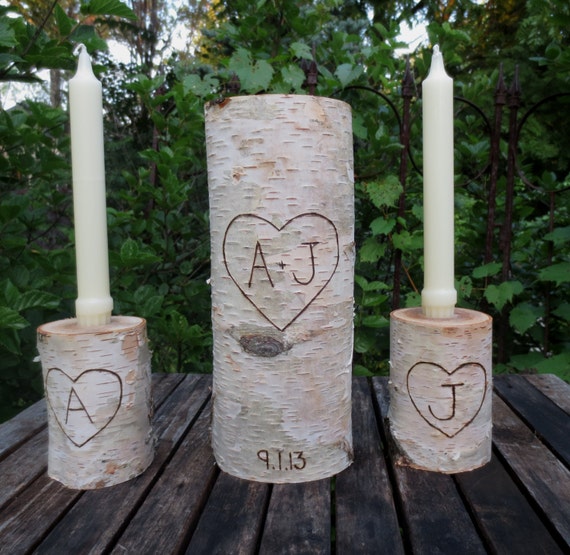 CHIC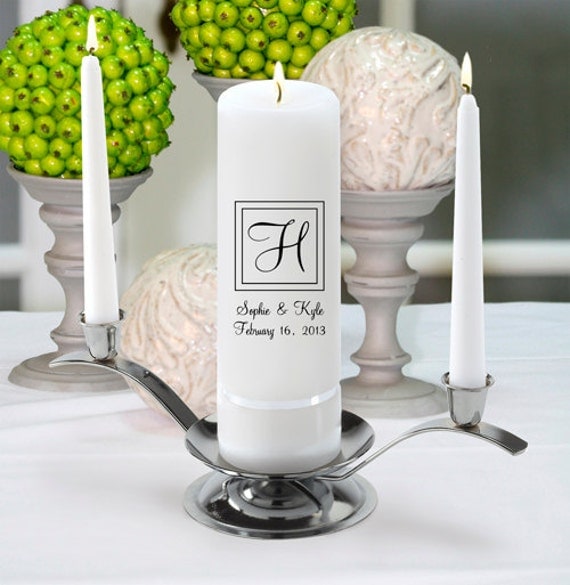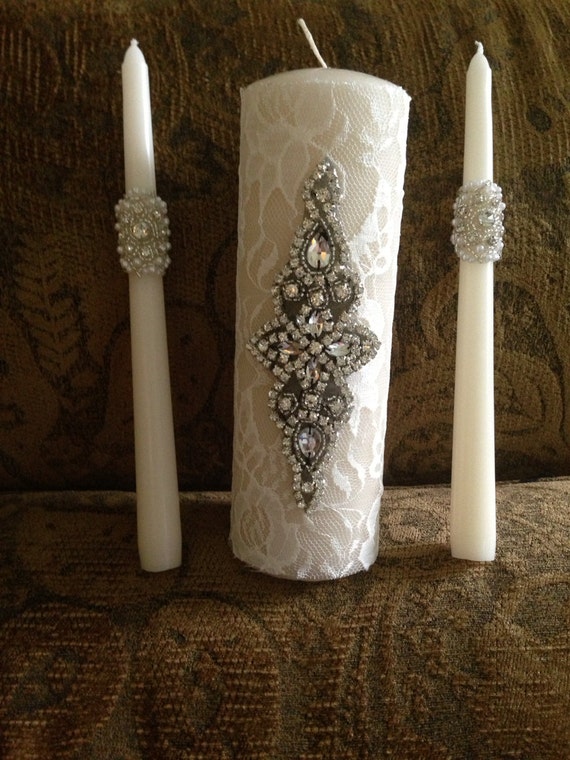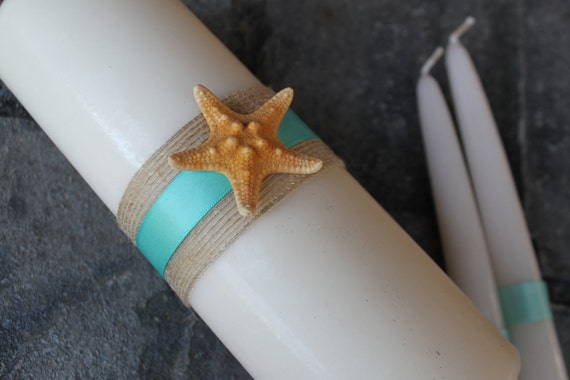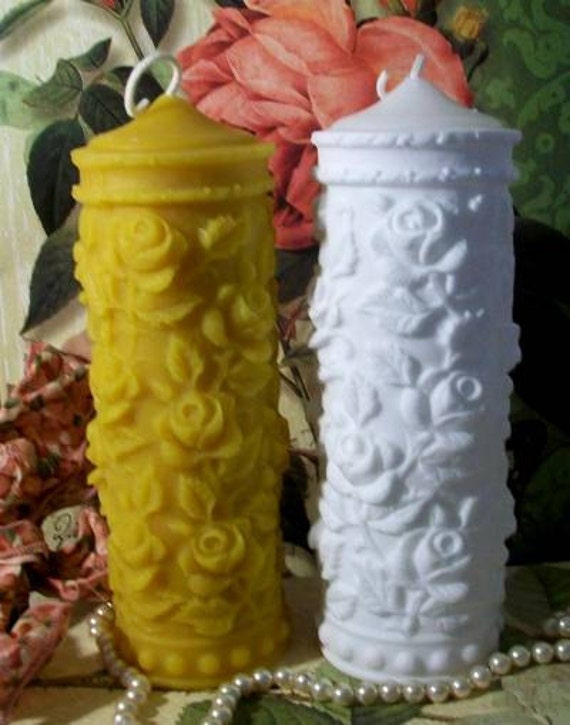 Are you lighting a Unity Candle at your Wedding? Will you leave the Taper Candles Lit?