Well hello lovelies! I hope your week has been as enjoyable as mine. After being a vendor at my first Bridal Expo last Sunday with Gladstone's Long Beach, I was exhausted! I took a few days to recoup and regroup and now it's back to wedding business as usual. As you know from my recent posts
Y is for Y'all
and
S is for Sweet Annie
, I'm a bit of a country girl. I really believe in including your roots and passions in your engagement, wedding and marriage. Growing up I rode horses and was a proud member of 4-H. My family has a long history of being animal lovers. I recently saw this adorable picture of my cousin Rachel introducing her new puppy, Grizzly to our horses in Georgia. I started realizing how much we treat our animals with respect and how important our horses are to our family. This gave me some much needed inspiration...
The beautiful brown stallion above is Cor De Vine, but is lovingly called Corey for short. He is my Aunt Alice's (big) baby. His story begins at a farm in Georgia, where my little cousin Nicole was taking riding lessons. The instructor mentioned one of the horses being pregnant and my Aunt's interest was spiked. After visiting with the mother-to-be, Petals, she bought the unborn bundle of joy. We were all anxious for him to come and counted down the days until we could meet the newest member of our family. After months of waiting he was born, healthy and strong and full of life. Nicole was even there to witness his birth! Within weeks, the owner started feeding Petals different food (possibly to become fertile again) and she did not react well. This is highly dangerous for both the mother and child. It was way to early and her body could not handle the change while also caring for a newborn. Petals soon developed Colic. At only a month old, Corey became an orphan. Without a mother to nurse him this little innocent baby was doomed. There was no choice but to get him away from that abusive farm and bring him to stay with my Aunt Alice. The next step was to find him a caregiver of his own breed. My grandmother soon jumped on board and helped search for a new mom. She quickly found a surrogate mother, Lacey, and had her delivered the next day. Lacey was also malnutrutioned and very weak. As soon as Lacey and Cory met it was love at first sight. Even though the days of nursing are long gone and Cory towers over Lacey by three hands, they are closer than ever. He is now a talented Jumper and Dressage competitor. The little orphan is now a proud Show Horse and possible future Olympian. These are the types of events that make pets into
family members
, and random stories into
family history
. If you are a horse owner or lover you know the connection is usually a deep one. Why not include small touches in your wedding that reflect that love...
1. Engagement Photos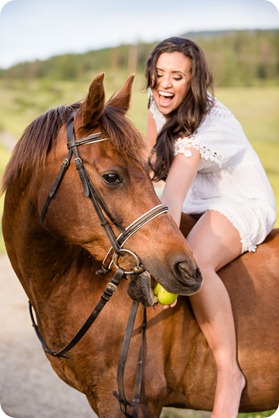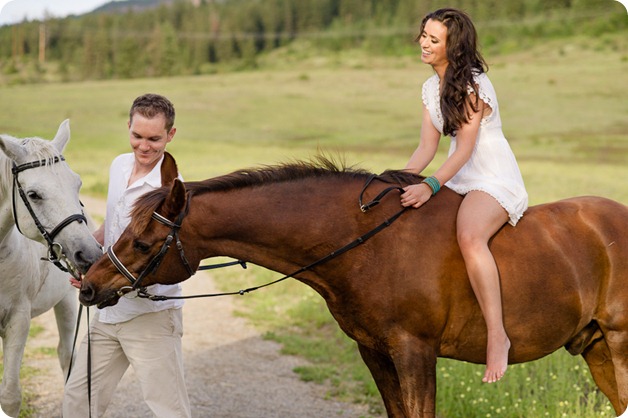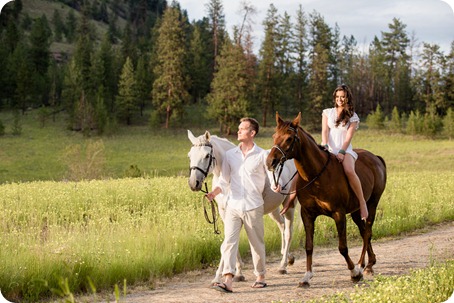 Engagement photos are a great way to include your animals without putting too much pressure on them. If they act up or get messy, it adds to the shoot. I try to steer clear of including horses on the actual wedding day, even if they are the most well behaved animal in the world. If an animal is dear enough to you to include, they may also be very sensitive to your emotions and react to your anxious, uneasy or nervous feelings. Take a clue from this gorgeous couple Sana & Logan, shot by
Kevin Trowbridge Photography
. Have a separate day of horsing around.
2. Invitations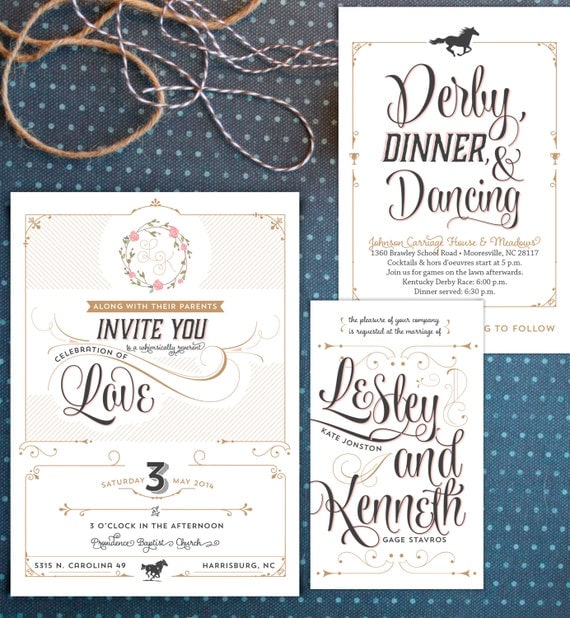 These adorable invitations from
PaperStreetPress
are classy and chic while still having some whimsy. They really sum up a fun loving beautiful affair.
3. Goodies for the Kids Table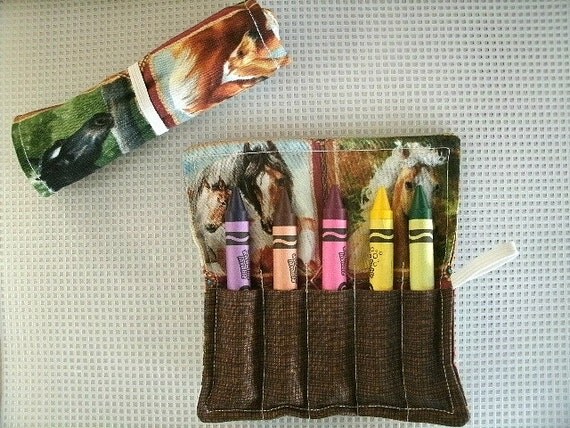 These are great little packs to have on the Kids Table. Pair each set with one of my printable
Kids Activity Books
for a festive activity to keep the children busy while waiting for their food.
MrsCraftyRVing
4. Cake Topper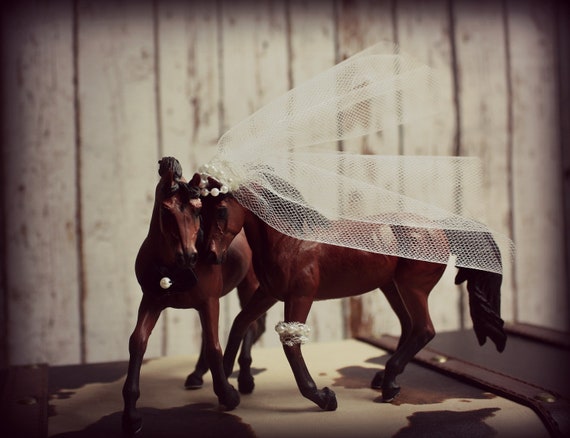 You all know how much I love abstract Cake Toppers. This is not the first time I've featured
MorganTheCreator
's awesome pieces of art. I think I have a bit of a Vendor Crush:) Check out some of her other animals and my other picks in the post
C is for Cake Toppers
.
5. Pin for your Bouquet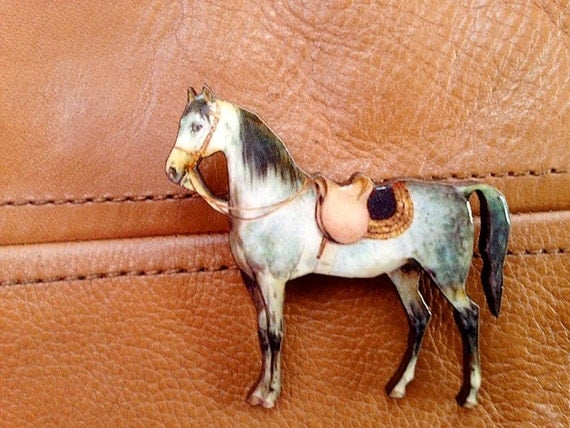 There is nothing more I love than mixing pretty with rustic. This pin would look amazing on a lace wrapped bouquet of
Baby's Breath
. Check out other unique options at
PennyandPaper
.
6. Guest Picture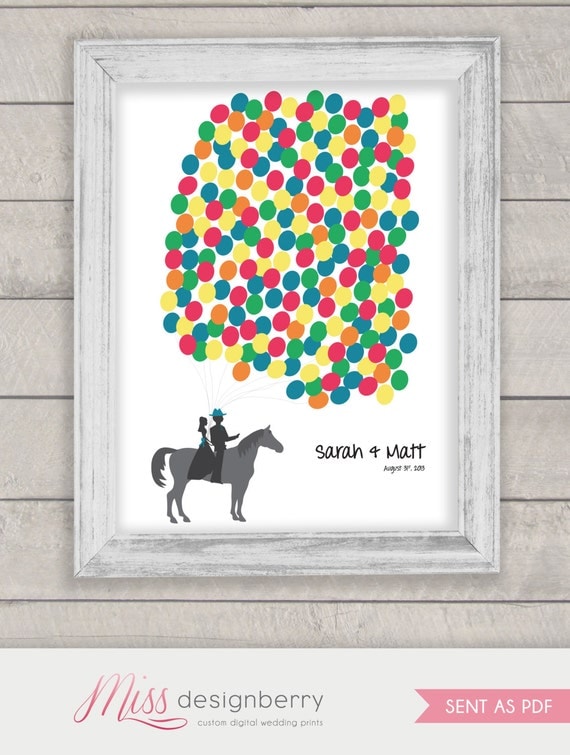 Guest Books are quickly becoming a thing of the past. Although they are traditional I think it's more fun to share your guests signatures, initials, fingerprints or love notes in a work of art. This piece by
MDBWeddings
fits the horse theme without being too over the top to hang in your love nest.
7. Table Numbers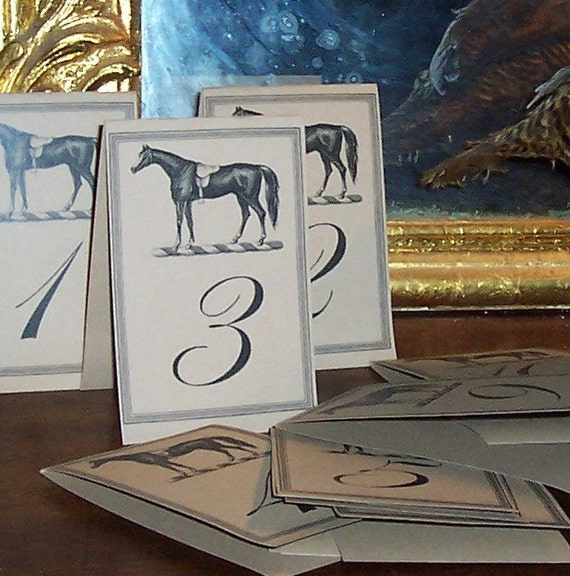 These table numbers by
HappyHound
are sure to class up any horse lovers table settings!
8. Bridesmaids Gifts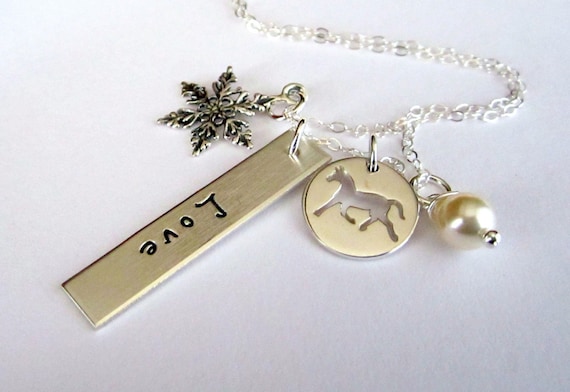 Give your best gal pals something they will be giddy to wear. I love these customizable necklaces by
ShinyMetals
.
9. Gift Tags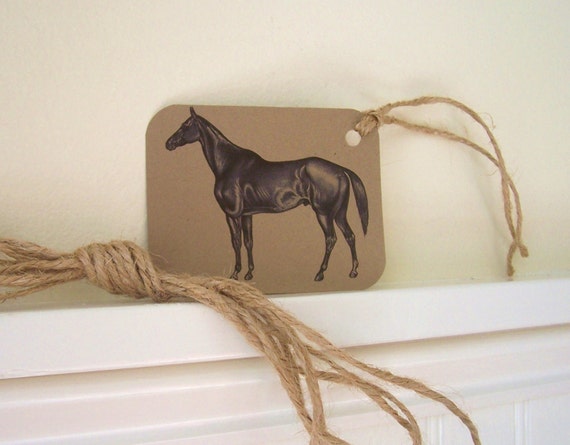 10. Trash the Dress
This gorgeous shot is from a trash the dress shoot by Aaron Watson Photography. I happened to come across Aaron's work here in California, when I realized he was a fellow Virginia and lives just steps from my mom. I did get a little lost musing over Aaron's website for an hour (or two). If you want more gorgeous wedding photos to be inspired by check it out for yourself:
www.aaronwatsonphoto.com
. Congrats to this beautiful bride!
I hope you enjoyed my picks and will incorporate some of them in your upcoming event. If you don't own a horse yourself, but would love to be photographed with one, contact me at Your Last Hurrah, I'd love to connect you with quality farms.
Share your favorite horse related trinkets, photos or stories...