Usually I use online resources, industry professionals or wedding books as resources for information to share. Today my trusted source is Mama Bette. This completely factual story (hearsay from an awesome 84 year old lady in Georgia) begins in Egypt about 1500BC. Aaron, brother of Moses, was a well-known smooth talker and overall liked man. He was elected to speak to the Pharaoh on behalf of the Israelites to have them released from captivity. After his speech was successful and the Israelites were freed he was named High Priest, the first ever. To adorn him for his new role a specific outfit had to be created. The focal point of this outfit was a breast plate. On the breast plate there would be twelve stones, representing each tribe of Israel. This was the rebirth of the Israelites and therefore their "birthstones". Somewhere down the line the twelve jewels were paired with the twelve months. In honor of this story my Mama Bette shared with me I decided it would be fun to find some of these stones to share. The first shop I landed on was
The Fabulous Jewelry
out of Toronto Canada. To my pleasant surprise, they had gifts for Bridesmaids, Maids of Honor, MOBs, MOGs and Brides in every month's jewel. Check out what I found: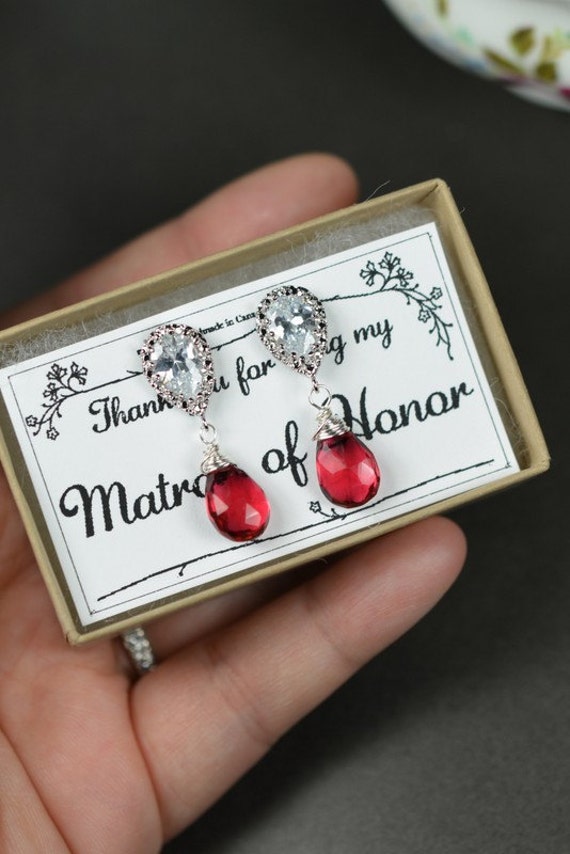 January / Garnet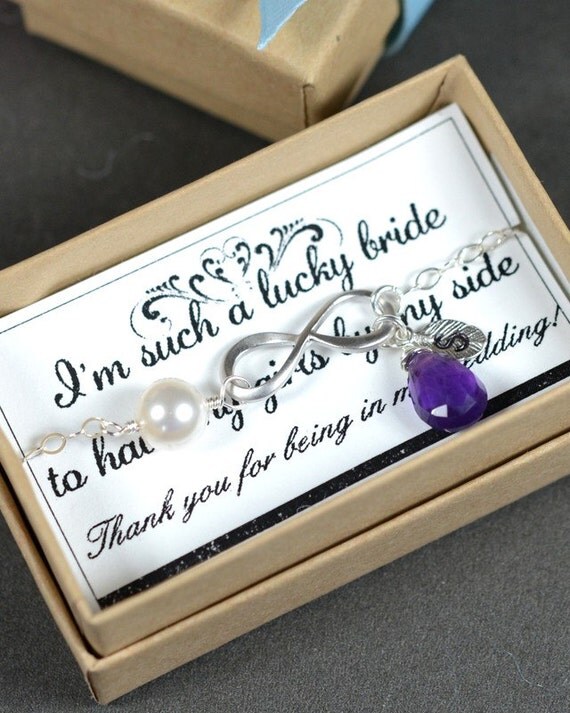 February / Amethyst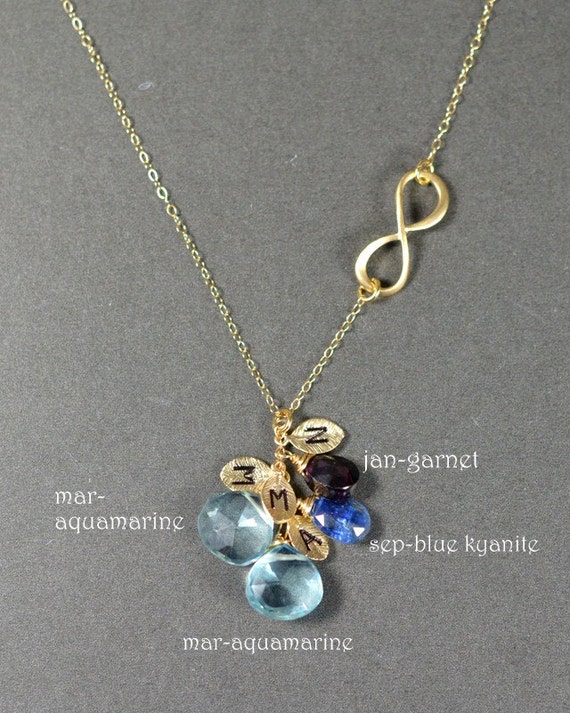 March / Aquamarine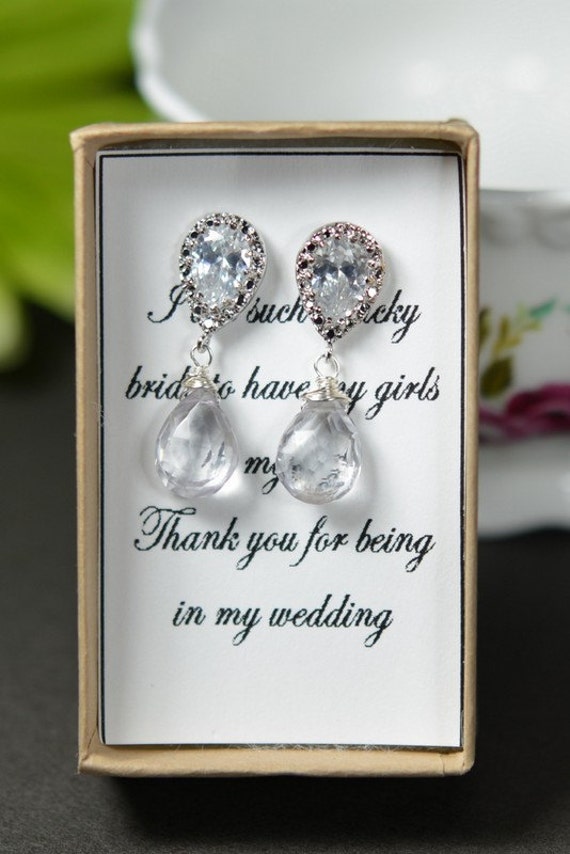 April / Diamond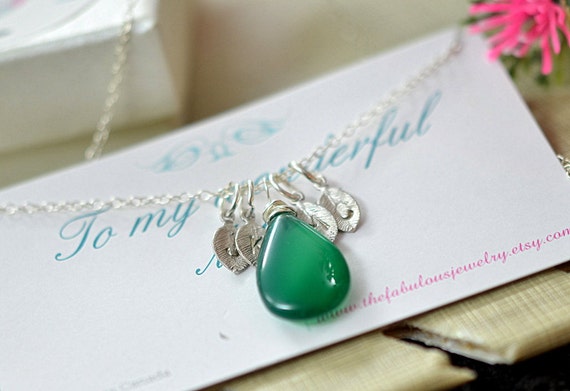 May / Emerald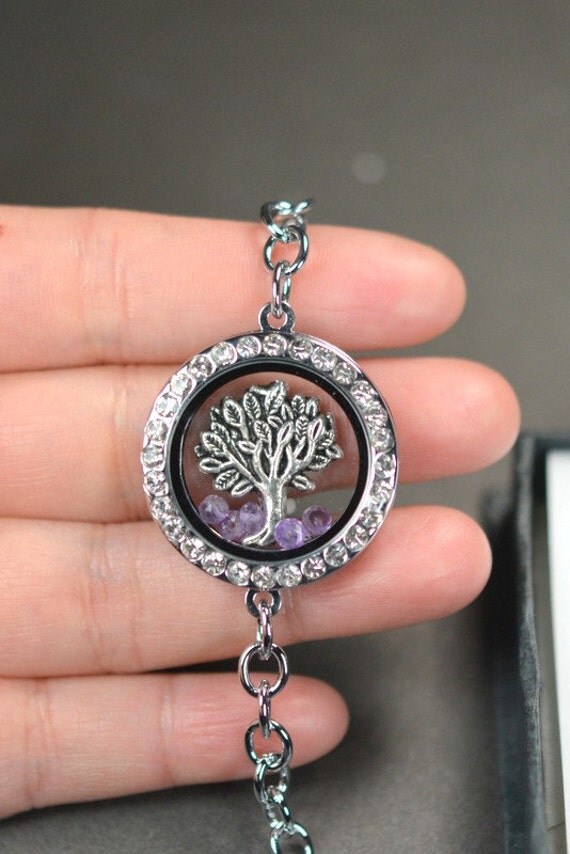 June / Alexandrite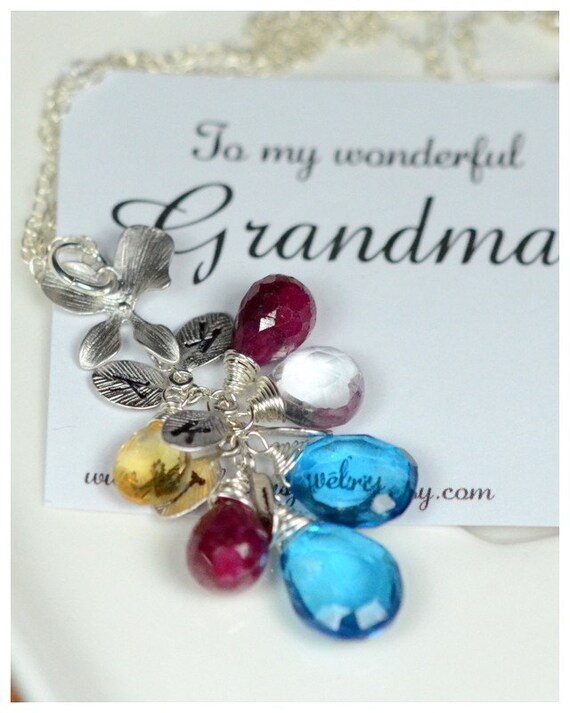 July / Ruby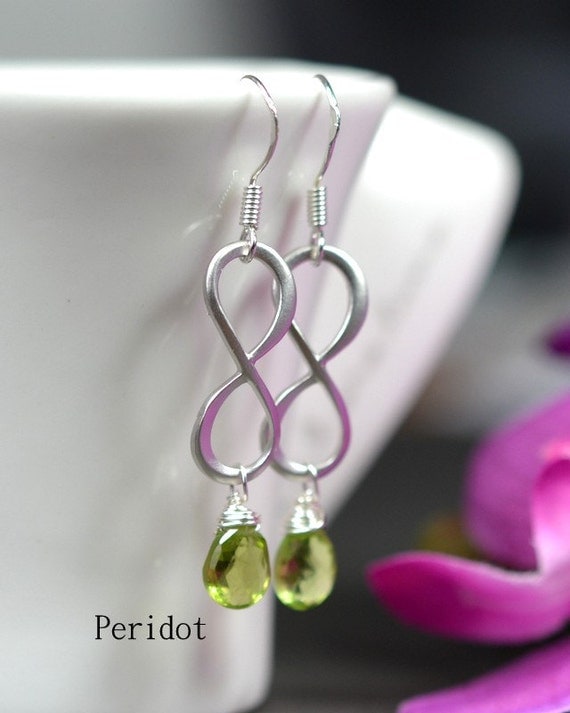 August / Peridot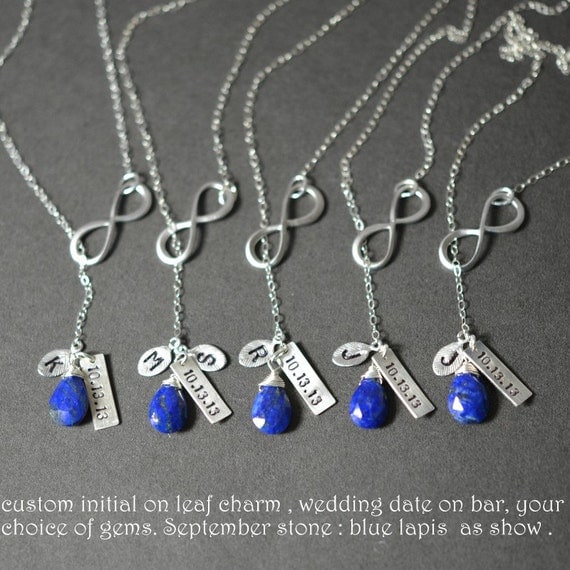 September / Sapphire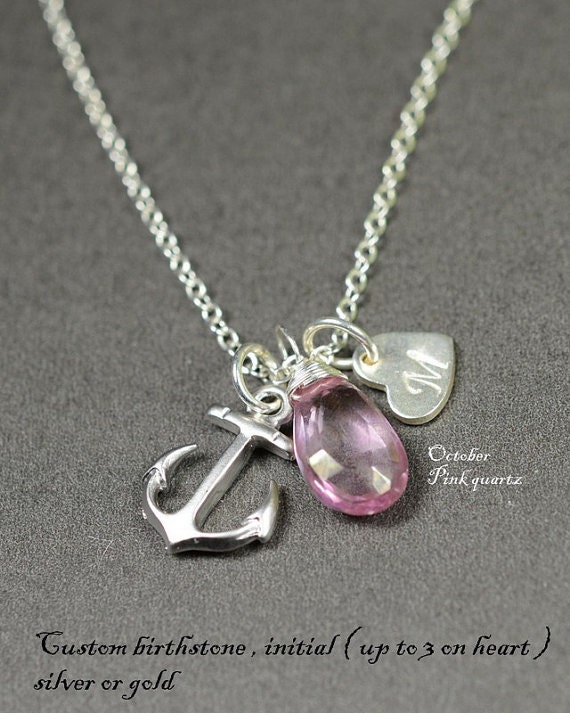 October / Rose Zircon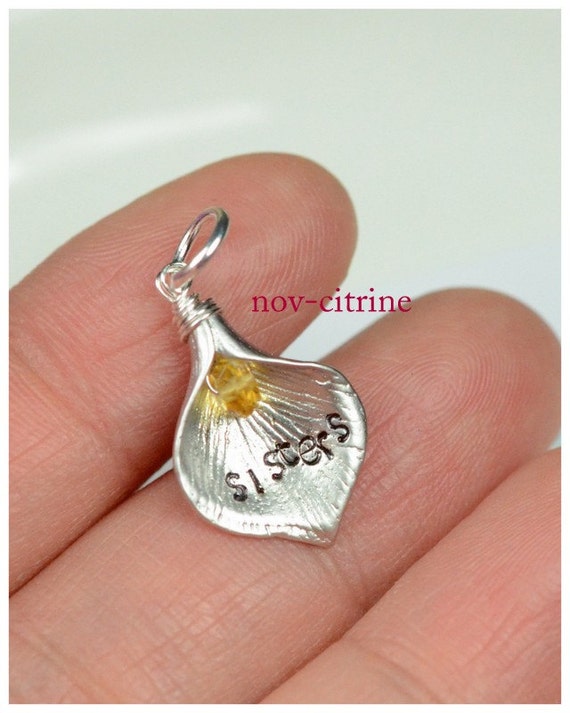 November / Topaz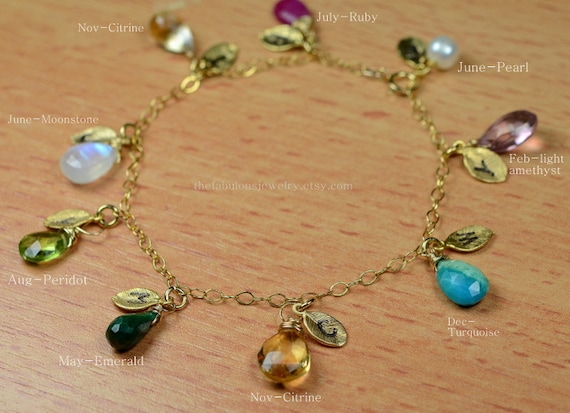 December / Blue Zircon
Realistically, we have no way of knowing if this story really occurred thousands of years ago. It's quite possible it's true and also quite possible it's a beautiful tall tale. Either way I enjoyed hearing my grandmother's version and thought you might too. No matter how it began these stones are now well recognized throughout the world. By using someones specific jewel you are personalizing it and making that person feel special, especially for mothers and grandmothers. Wearing their children and grandchildren's jewels are like wearing a badge of honor.
These stones are the ones I found most commonly used by the National Jewelers Association of America. Sometimes you will find Turquoise, Pearl and other stones in place of the ones I featured. Choose what fits your taste and preference best!
What is your month's jewel? Do you wear it often? What did you give your mom/grandmother/bridesmaids on your wedding day?