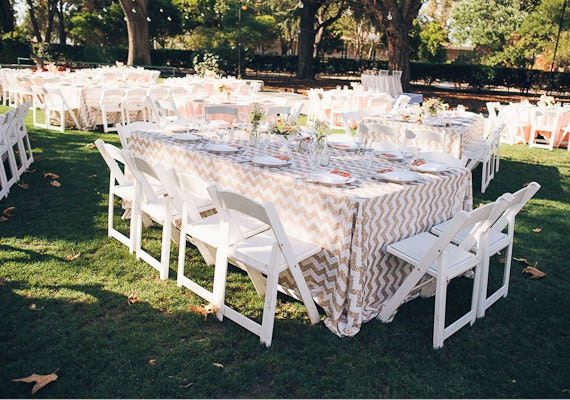 Hello
lovely
readers! It has been over a month since I've blogged and I give my sincerest apologies. It is for a wonderful reason, well really 3 wonderful reasons:
Cristal
,
Shelley
&
Alexandra
! Those are the three beautiful brides-to-be I began working with over the past few weeks. They are amazing and are inspiring me to work even harder to get in the know about everything wedding related. This post probably falls closest into Alex's wheelhouse, but I always encourage my clients to explore all options and it may strike an idea you weren't expecting.
Since my last post, Spring has sprung and everyone is going gaga over bright colors. I'm a sucker for power punching bold hues as much as the next girl, but today is all about Khaki. No, not the pant style but the color. While walking around Barracks Road in Charlottesville last night, I saw a chic young mom in a Khaki Maxi Dress and was moved to make a scheme after this simple but elegant pallet. I went straight to Etsy and began looking through some current items my favorite stores were offering. Check out what I came up with...
Aisle Runner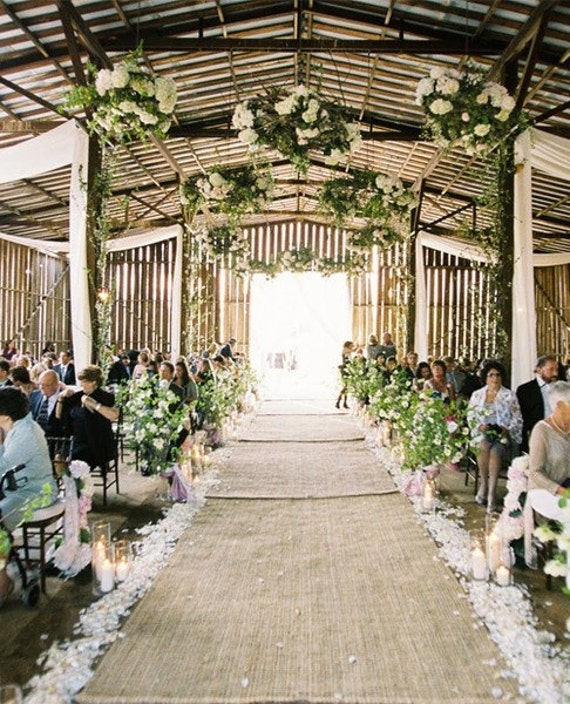 This aisle runner paired with flower petals softens the hard wood floor and gives some depth to the room.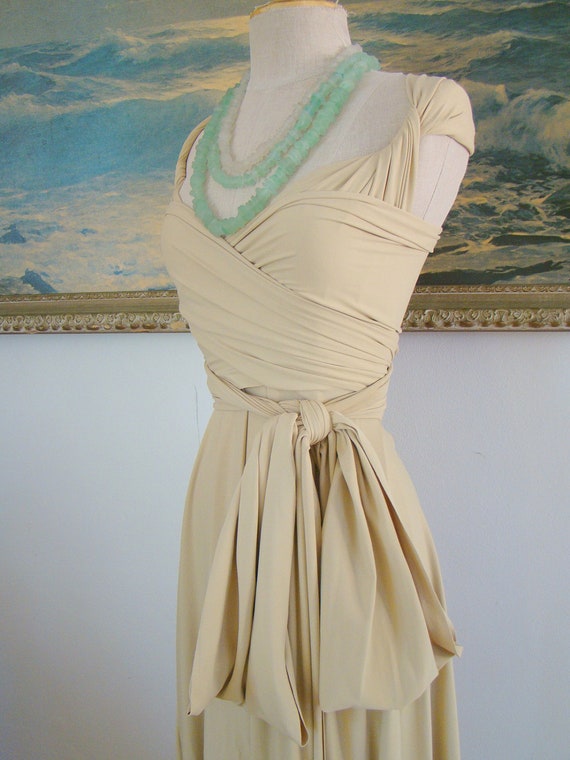 This gorgeous dress is not only high fashion but transformable.
It's so in vogue to have the same color dress on all your gals with slight differences.
This dress is perfect for individuality.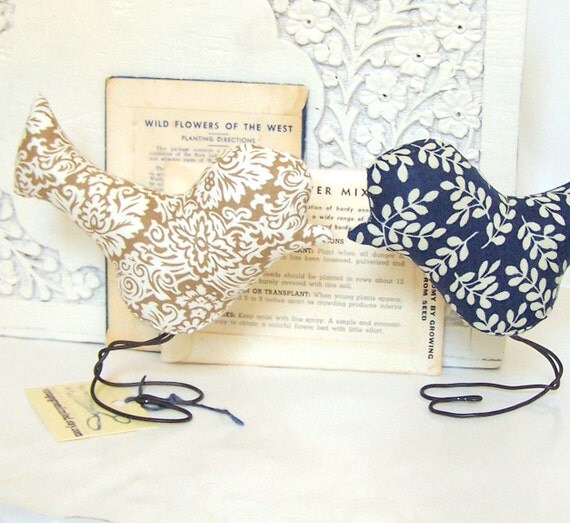 I'm a sucker for an adorable cake topper. These birds give off a preppy feel that makes me swoon:)
Dog Collar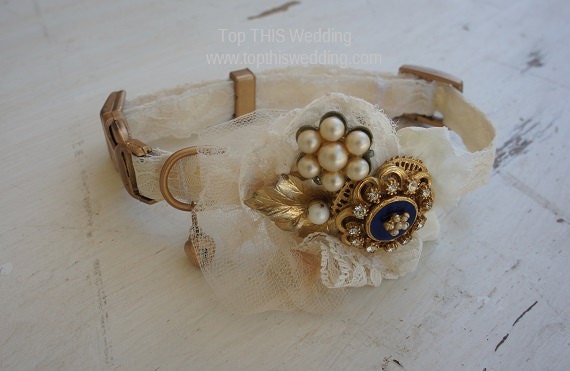 If you are inviting your four legged friend you're kind of obligated to make them feel fancy!
Envelopes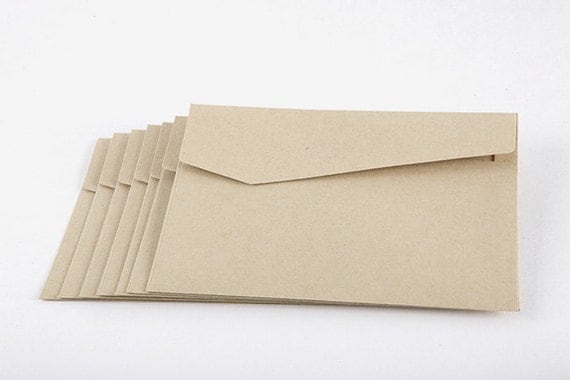 Any eco-friendly brides out there? These recycled envelopes will save a tree as you save your date!
Flags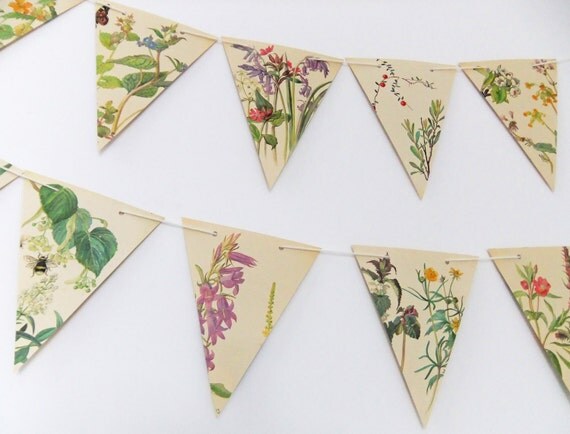 How darling are these? They would give some personality to any cake table.
Guest Book by State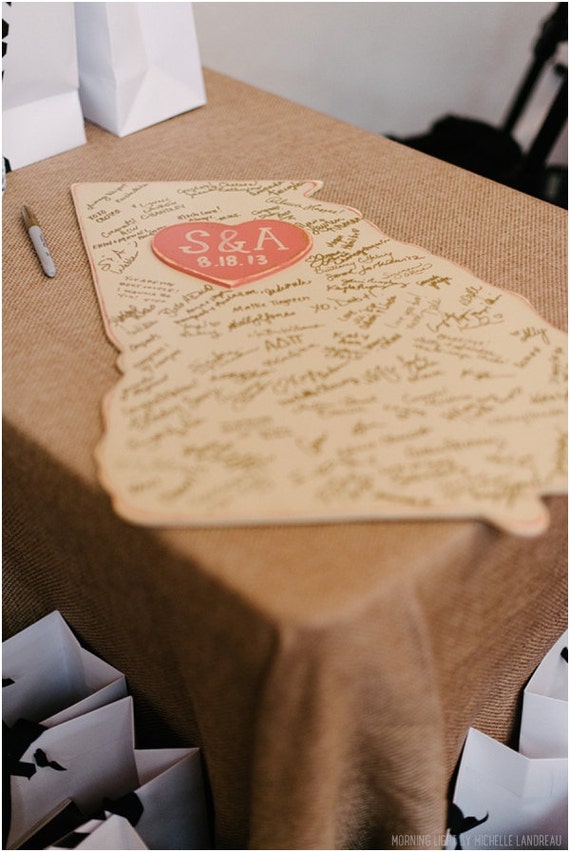 I'm always up for a new Guest Book Idea and this one is a winner.
I'm just not sure what state I'd choose.
Headpiece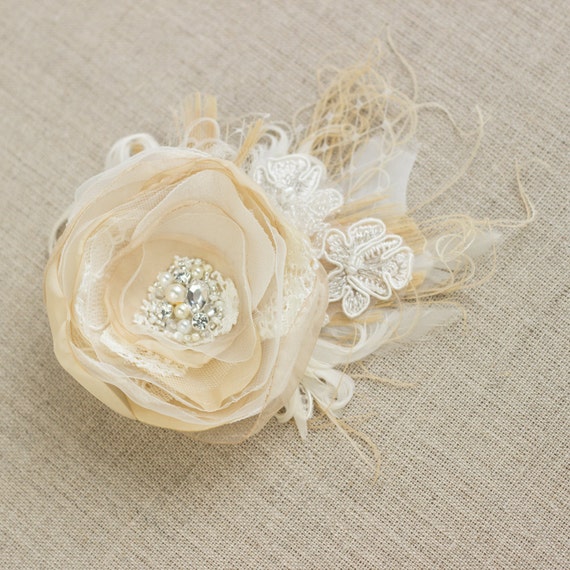 This is delicate, yet bold. It would look awesome on a bride with dark locks.
Jewelry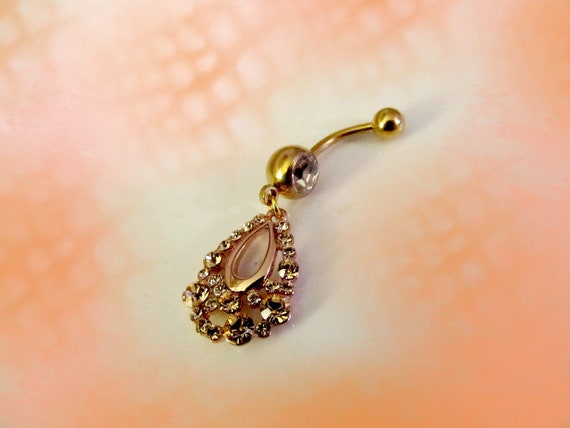 This belly button ring is a perfect piece of jewelry for the Groom's eyes only.
Knifes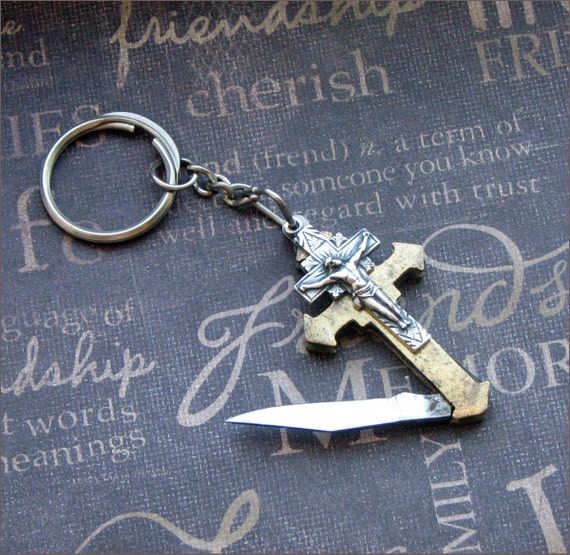 These knifes are a useful Groomsmen gift great for a Christian Couple's Wedding.
Lockets for your Ladies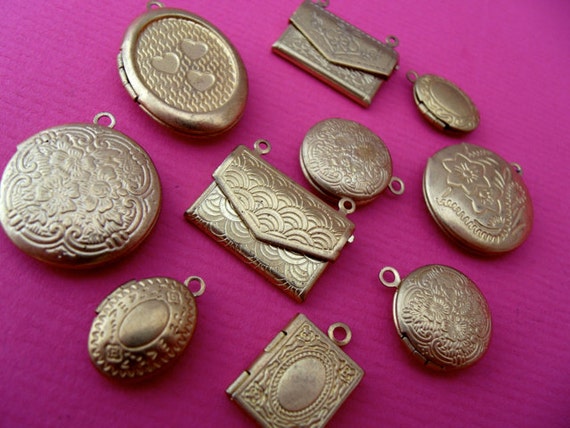 Fill each locket with a picture of you and your gal pals. They could be slid onto a chain to be worn as a necklace, attached to a charm bracelet or made into a key chain.
Menu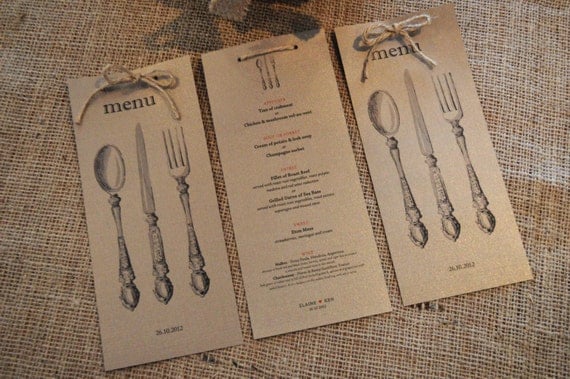 Inform your guest on Wine Selections, Food Courses and even add in a personalized message on
these adorable menus.
Numbers for Tables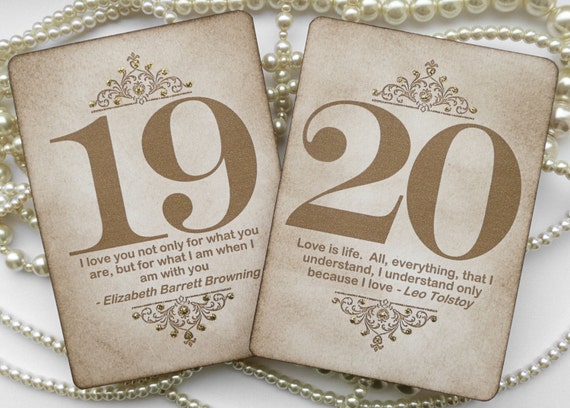 How sweet are these table numbers?
Origami Bouquet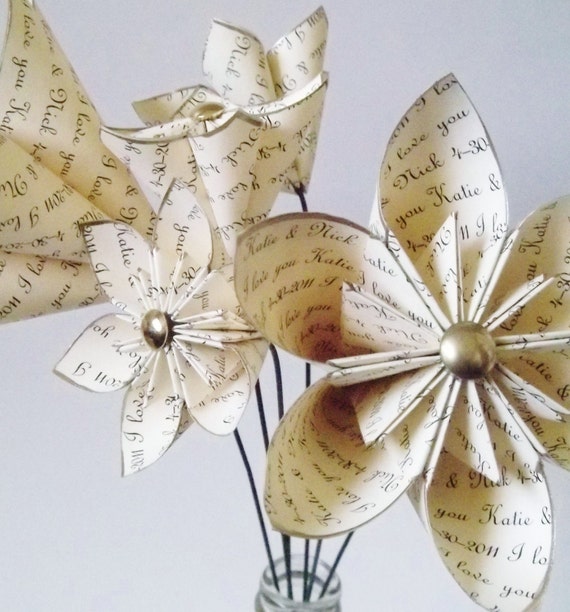 Real flowers are pretty, flowers you can keep forever are even prettier!
Pew Decor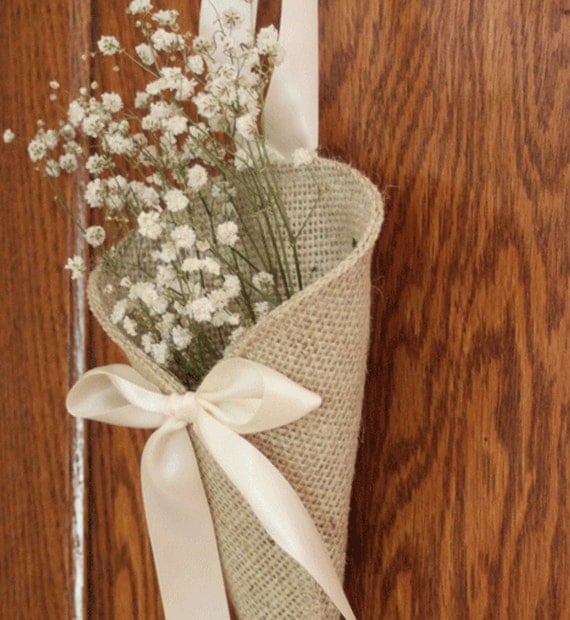 Most churches do not allow you to nail anything in so these hang-able cones are ideal for creating some personal touches at your ceremony.
Quoted Pillow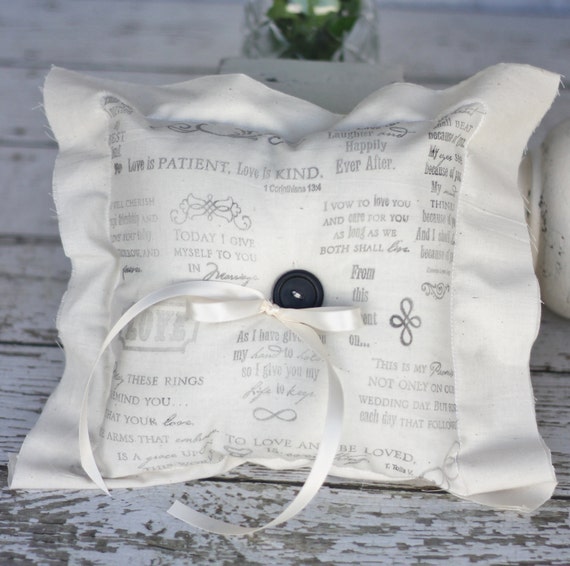 I always insist my brides choose pillows they can reuse.
This pillow is great because they can choose a phrase close to their hearts.
Ring Bearer's Outfit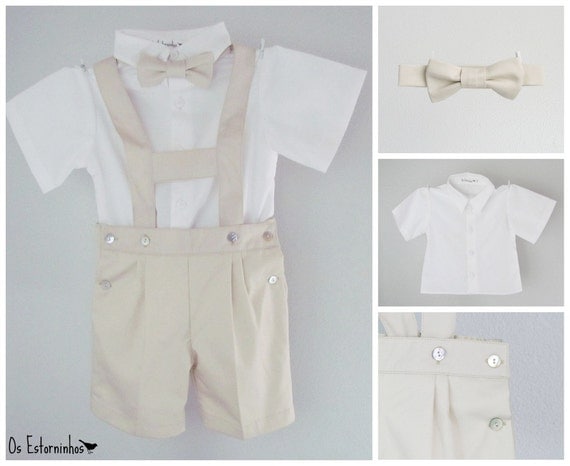 There is something about a little boy in a man's wardrobe that screams "AAWWW".
This is so crisp and clean I think it would be comfortable, yet stylish.
Shoes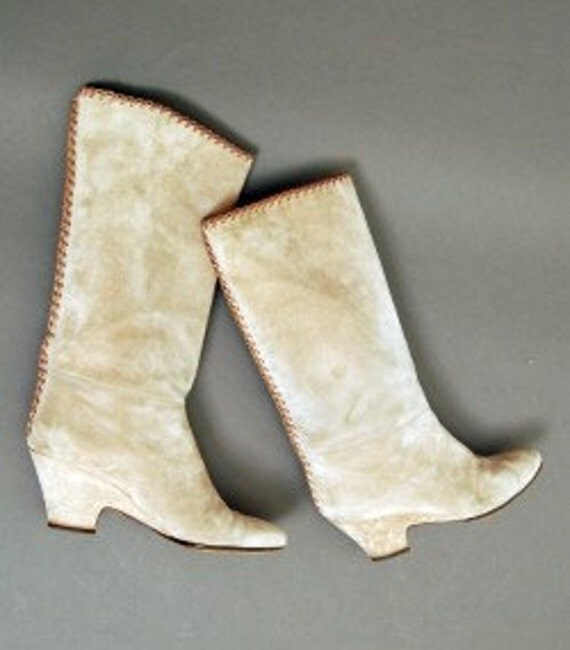 These tall boots have personality for miles. They are comfortable, fashionable and unique.
Table Cloth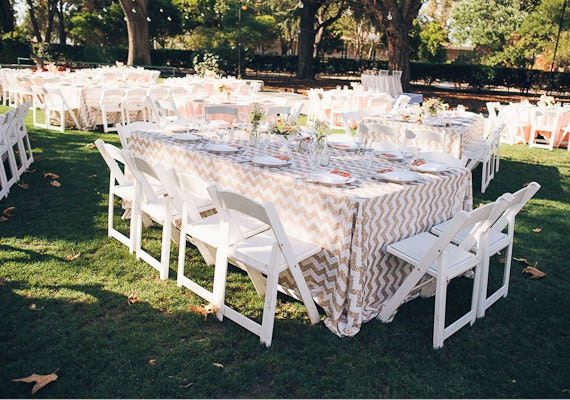 This is tipping toward the gold side of Khaki but I couldn't resist. It just screams CHIC.
Umbrella Bridal Shower Invitations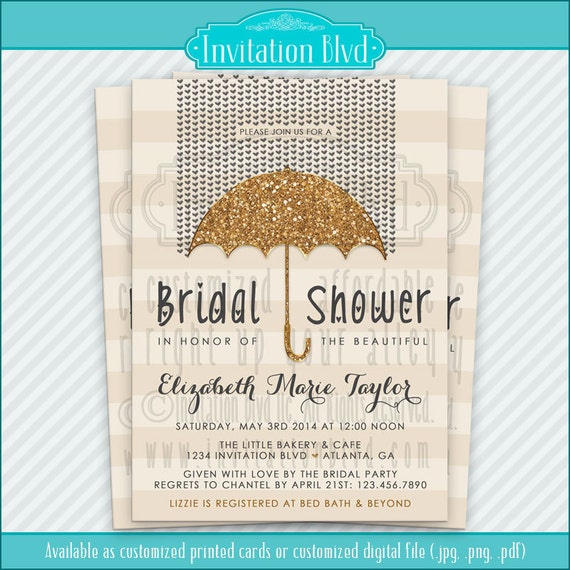 Make sure your invitation represents the type of event you are having.
This says "Classy with a bit of Sassy".
Vases made of Birch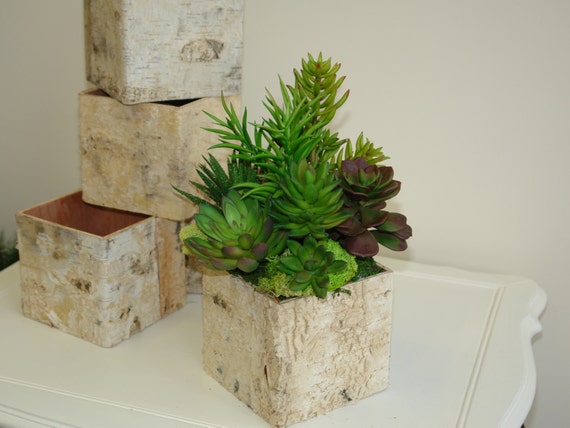 These are rustic, but with the uniform shape are also modern. What a rad combo!
Wagon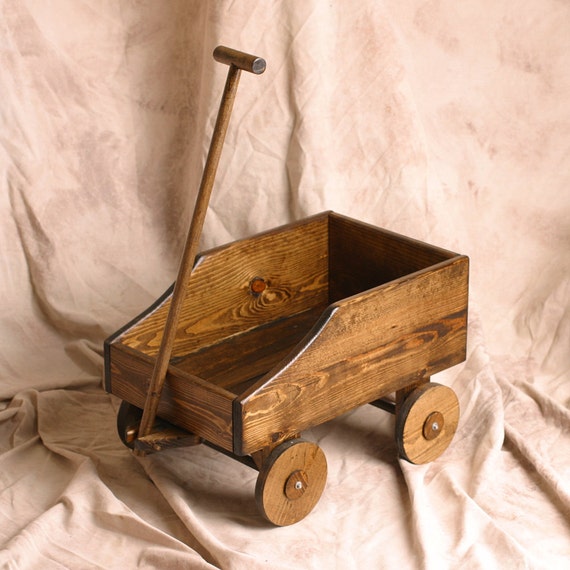 I know one of my Brides has a Ring Bearer that will be too young to walk. A wagon like this is a great solution, plus you can reuse it for the reception. Fill it with Flip Flops for dancing the night away, Blankets for chilly nights or just have it on hand to keep the kids busy while their food is served.
XOXO Drink Stirrers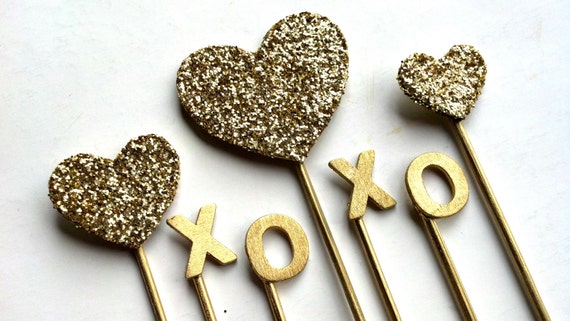 This item is listed for cupcakes, but they would also look adorable in a cocktail. Stir in style:)
Yard Games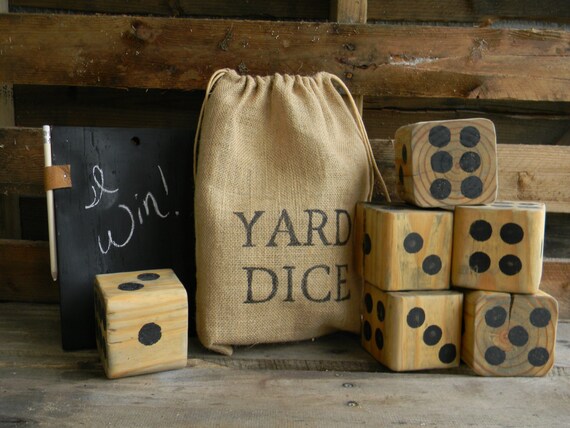 Tie in some activities other than drinking to keep guest engaged and mingling.
Z Letter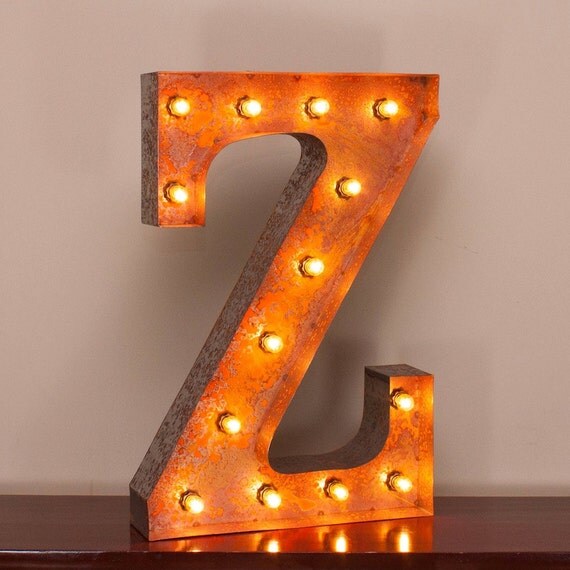 These Marquee Letters are HOT right now. They give a funky and vintage appeal to your decor.
I added it in to give the calm Khaki collection some textural diversity.
If you need help designing, planning or executing your wedding, please don't hesitate to contact me.
What did y'all think of my choices? Would you include Khaki in your wedding color scheme?