Do you believe in wedding superstitions? An old wives tale says wearing pearls on your wedding day represents future tears and heartache during your marriage, making it bad luck.Others argue it's actually good luck and that the pearls represent the tears so the bride doesn't have to cry them.
Pearls are one of my favorite gems and hold high sentimental value to me. Ten years ago after my high school graduation (wow time flies), my grandmother gave all the girls in my family a trip to Hawaii to celebrate. Nikki ,Rachel, Aunt Alice, my Mom and I all flew to Oahu for ten days of R&R. We swam with wolphins, danced at luaus and ate lots of yummy food. On our last adventure day we drove to North Shore. We visited a charming shop way up on a rocky cliff. They specialized in pearls that came straight out of clams. Looking back I'm almost positive they were planted and it was impossible to pick a mollusk without a jewel inside. Either way, we had such a blast picking out the clam we believed to be lucky, opening them to discover our jewel and having them set into unique pieces of jewelry.
This bonding experience permanently attached a sweet sentiment to pearls that makes me feel connected to the women in my family. For this reason I choose to believe the lucky version of this double sided superstition. I also encourage you to wear anything that makes you feel beautiful or sentimental, no matter the stigma attached. In case you want some interesting ways to incorporate pearls into
your bridal
ensemble, here are some of my favorites...
15

UNIQUE WAYS

to wear

BRIDAL PEARLS
:
From HEAD to...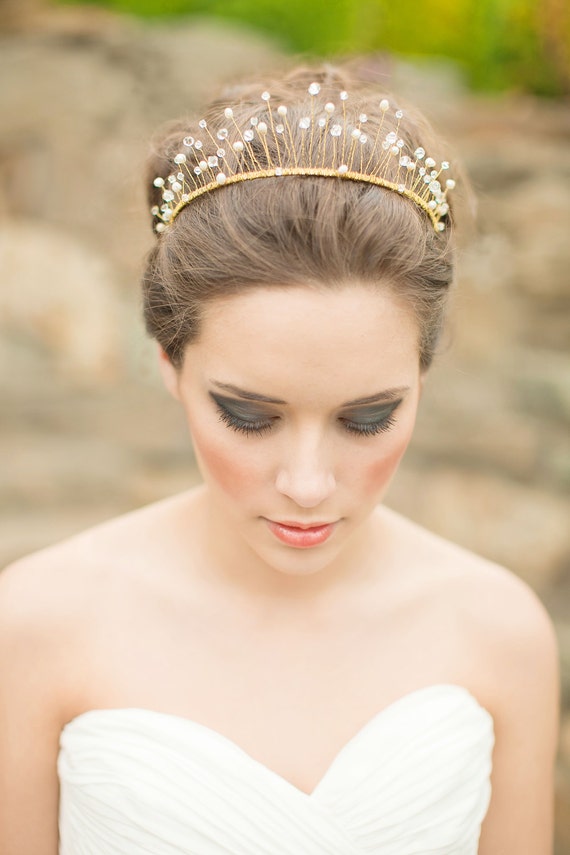 Every Bride should feel like a Queen on her wedding day. Complete your look with a whimsical crown, like this beauty from
MelindaRoseDesign
.
BROW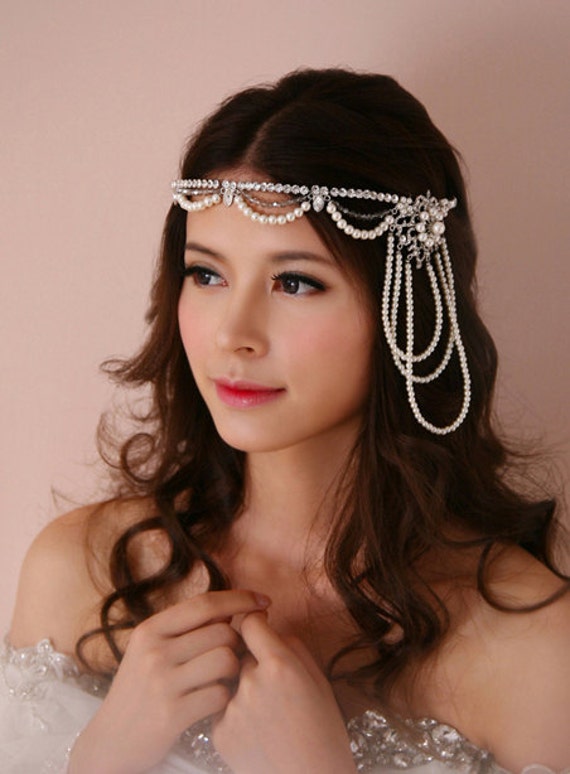 Does your venue boast early 20th Century Architecture?
Does your decor have an Art Deco touches?
Channel your inner Flapper and
glam up your bridal ensemble with this head piece by
BewitchingLace.
EYES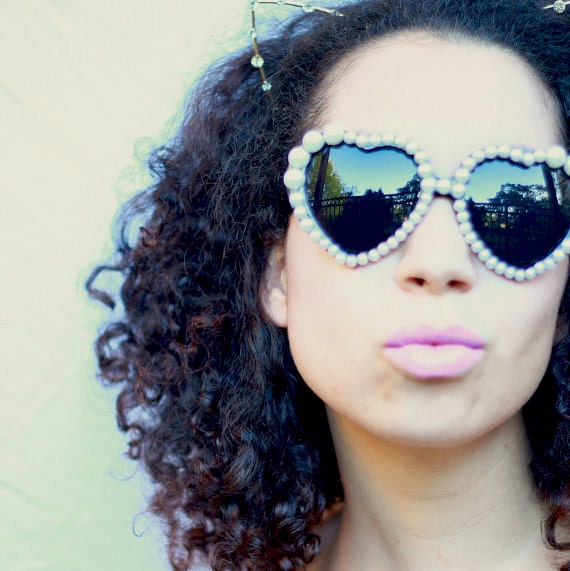 I had my first pair of heart sunglasses at 2 years old. I guess I was a toddler fashionista!
These are a fun and playful touch (and great photo op) for any bridal party:)
Find your pair at
AmberieBoutique.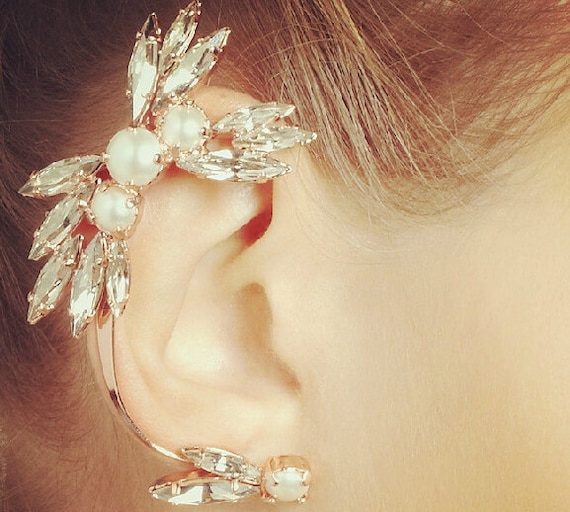 Ear cuffs, like this one from
shixun258
put a edgy yet girly pop to a bridal updo.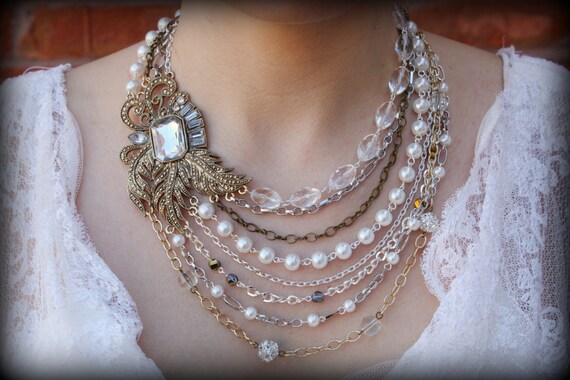 This vintage inspired necklace is a new and improved version of the traditional string of pearls.
The multiple metal colors and diverse jewels gives off a fun steam punk feel.
Get your own from
dreamdaydesign
.
ARM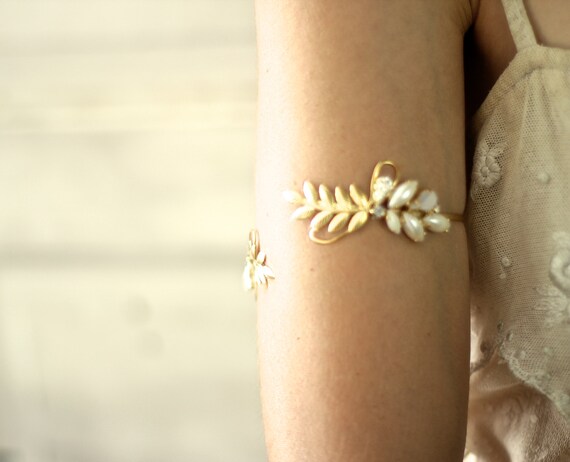 Let your inner goddess show through with a arm band like this one from
avigailadam
.
It looks feminine and light but also makes a fashion statement.
CHEST
I'm obsessed by this sassy bra top. I would rock it with a high waisted black pencil skirt with a peekaboo of skin for a burlesque style Bachelorette Party outfit.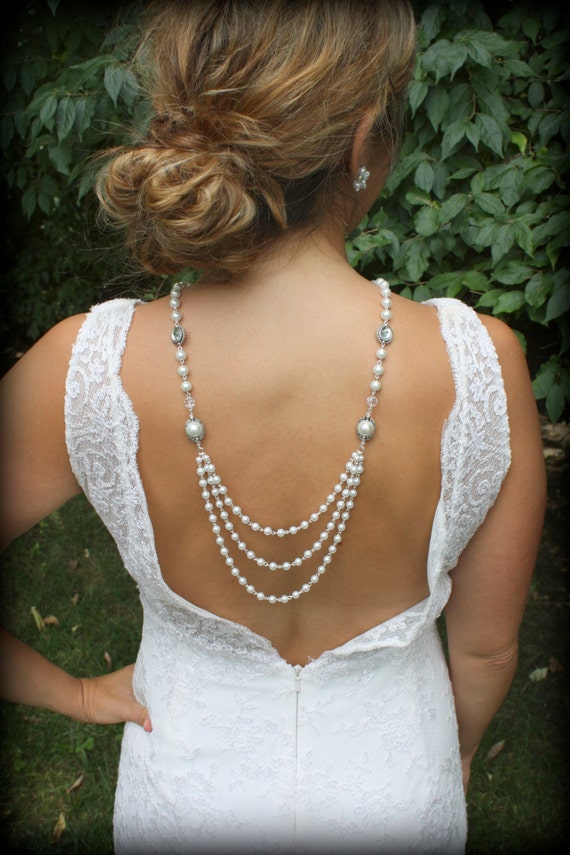 The low back bridal fashion has been popular for a few years now, and isn't going anywhere.
(to bring attention to your face) and gives some sass to your back.
WRIST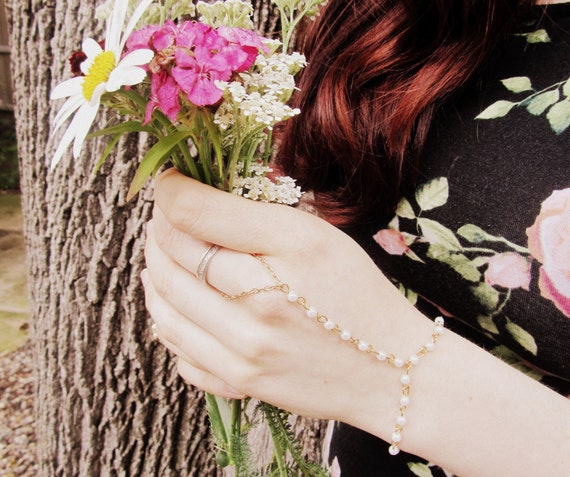 This delicate and beautiful piece of art by
byuma
is the perfect playful accessory
for any modern boho bride.
Hands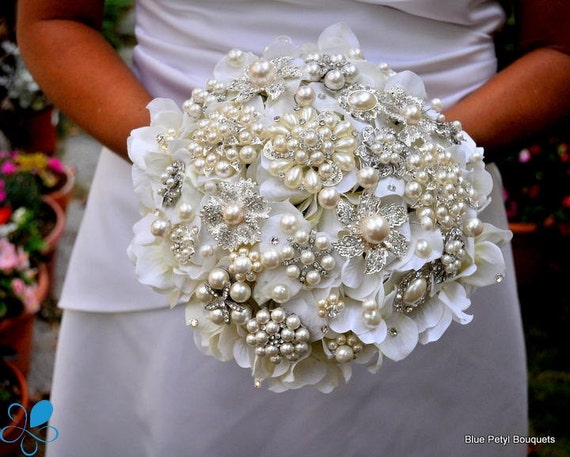 I've really been into finding fresh flower alternatives for bouquets. A jeweled option such as this
gorgeous creation from
BluePetyl
will allow you to practice with the real thing at your Rehearsal, it won't wilt and it's a life long keepsake.
FINGERS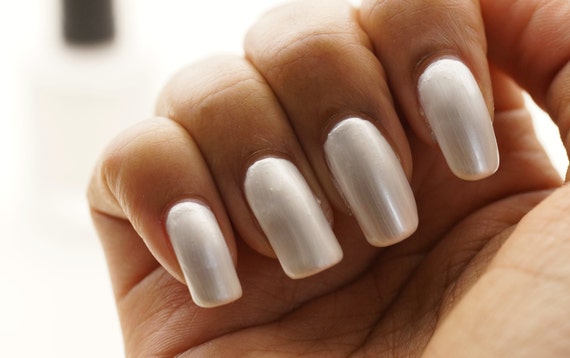 White nails are so fresh and bold, but are still tame enough to not steal the spotlight from your ring.
Check out this custom color and others at
CanvasNails
.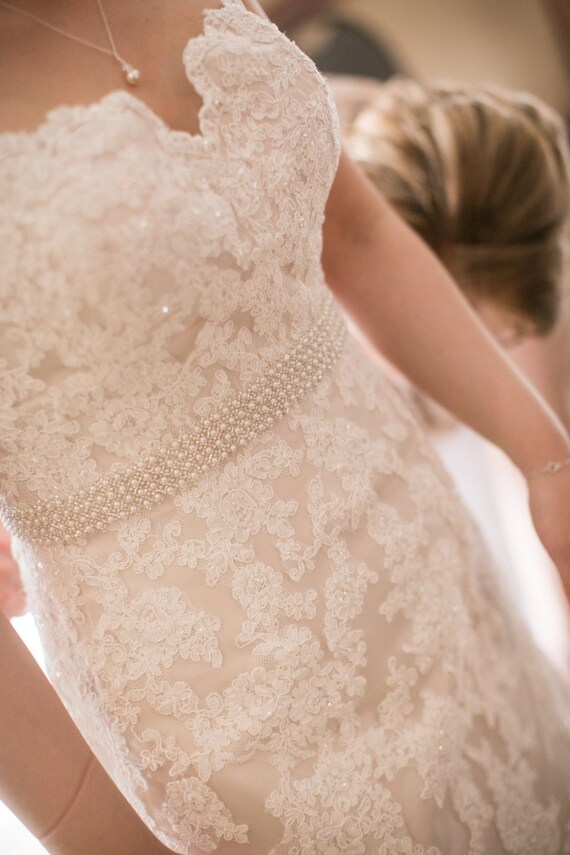 This is one of my best budget saving tip: Buy a beautiful but simple dress, then add a
theme fitting glitzy belt like this one from
IngenueB
. You will feel pretty and save a penny or two:)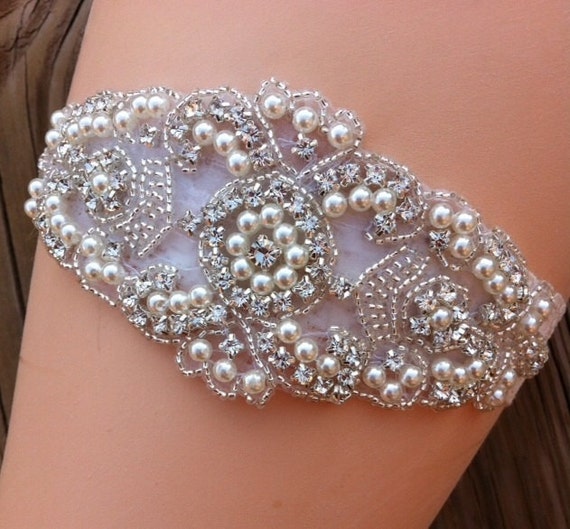 An intricate and fancy garter will make you feel all grown up, even in a princess dress:)
Get your own rhinestone and pearl garter from
SimplyKateGrace
.
FEET
I'm a huge fan of sandals for summer wedding shoes. These are perfect for a bling loving bride!
...TOE
Going barefoot on the beach? Just can't stand wearing shoes?
Don't leave your little piggies bare, glam them up with a fun toe ring from
wirewrap.
What are your thoughts on the pearl superstition? What about superstitions in general? Did you or would you wear pearl on your wedding day? What was your favorite item featured?