Today I'm kicking off a three day Q & A Series highlighting problems and solutions revolving around Bridesmaids. My very first question comes from a dear friend, Heather. She and I met years ago in Charleston South Carolina where we were both acting in a Theatre Company. After countless rehearsals, some memorable performances and a few celebratory night caps... we were bonded for life. Heather continues her life as an actress (a darn good one), her biggest upcoming role is as a Bridesmaid in her brother's wedding. Knowing my love for all things wedding, Heather recently reached out for some tips. I was so excited to guide her and get some use out of all this awesome knowledge I've been accumulating. Check out her query and my creative suggestions, they just might get you inspired...
First of all... CONGRATS to Andy and his Bride! What a proud big sis you must be and it's super fun you get to actually be in the wedding. I have so many great ideas that I believe will help make you feel pretty and super comfortable at the same time. First let's talk fashion...
Dress shopping is arguably the most fun part of being a Bridesmaid, but can also be stressful. I would suggest starting your search with the Coralie Beatrix Shop on Etsy. I have featured dresses from this store on several posts. Katie Lebourgeois (owner & designer) is the queen of infinity wrap dresses. Infinities are such wonderful gowns because they can be adjusted to show off your best assets, whether that be your shoulders, arms, chest or back. You can twist and adjust to make the gown as flattering as possible.

Next lets talk comfort. There will definitely be a chill in the air in Northern California during mid Fall. Choose a wrap or shawl to wear before and after the ceremony. I'm partial to a knit style, like the one I've featured by Lorraine Miner, because it provides a nice textural break. By mixing mediums it gives the eye a way to break up neutral color layering into a pleasing array instead of a blob of cream. Plus wearing items made from love at a wedding just seems appropriate.

Moving down to feet, being outside presents the chance of uneven ground or sinking in a grassy knoll. Both of which can be dangerous and embarrassing in heels. Combating the possibility of uneven footing with heel protectors is a safe bet. These small (almost) invisible accessories go (almost) unnoticed but make a world of balance difference.
When it comes to makeup, I would nix the traditional lipstick for a tinted moisturizing lip balm. One of my biggest pet peeves is cracked lip stick, no one wants to see that. Keep lips from cracking by using Burt's Bees Tinted Lip Gloss, it can be reapplied throughout the day without looking overdone.
Lastly, you should consider reflecting the outdoor ambiance with your jewelry. When I think of Fall I think of beautiful colorful leaves daintily falling from their branches to the awaiting ground. A few nature inspired bangles would really tie together your Bridesmaid ensemble. I've chosen to showcase some bracelets made from Katrin Lerman that would fit the occasion perfectly. (They are currently on my wishlist as well!)
I hope you enjoy what I came up with and can find these tips helpful!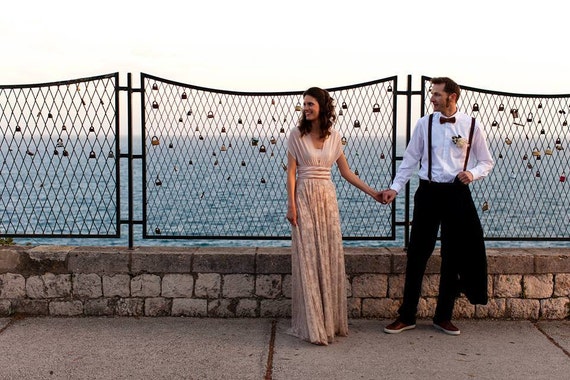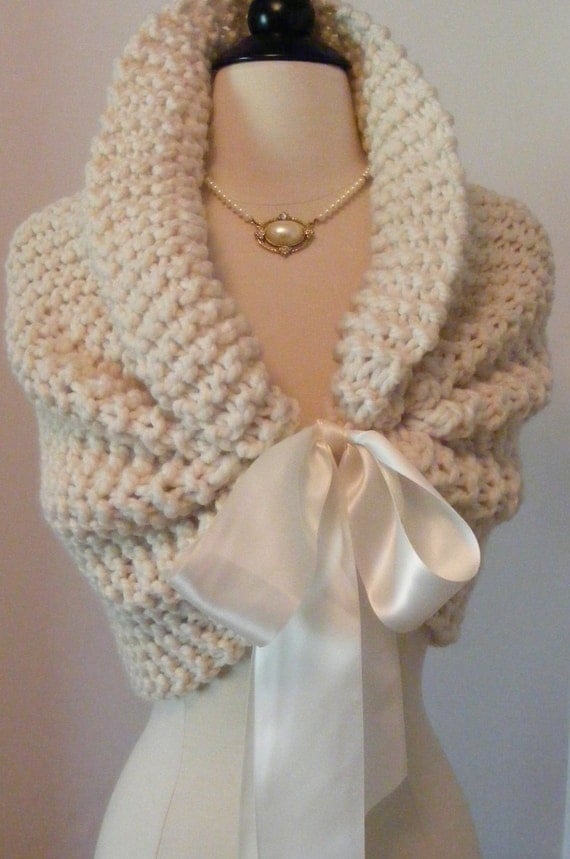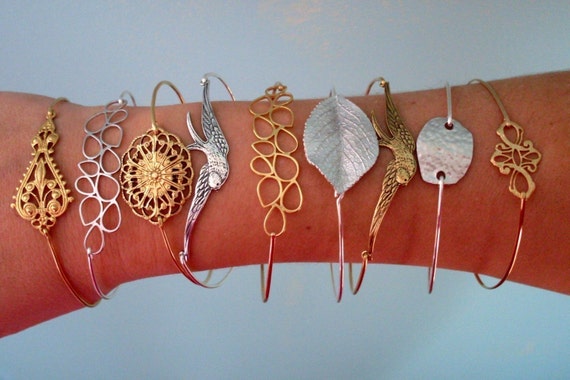 To my other lovely readers... What do you think of my Fall Bridesmaid Choices?
Do you have any questions you need answered? Have any Bridesmaid related tips of your own?
Stay tuned for more great questions and awesome answers over the next few days!