Yesterday I began a three part Mini-Series highlighting some fun Q & A between myself and some great gals. If you missed the first installment, all about being a Fall Bridesmaid, click
here
to catch up.
Today, I'm featuring an inquiry from Kristina Rients, a co-worker of mine that will be marrying the love of her life in just a few short months. Growing up in the mid-west, Kristina will be traveling back to Minnesota to wed her fiance, Erich, in front of family and friends. As she finishes final details, small questions have begun to arise. She was kind enough to submit one of them so we can all learn together...
First off... YAY! It's been so fun watching you turn from girlfriend, to fiance and almost to bride. You and Erich have such a loving relationship, I know your marriage will be a success.
Now, onto the girly stuff. I personally have a bit of a problem with the "give a gift to wear in the wedding" present. It's nice for a bride to give something uniform so that each girl doesn't have to purchase them herself, but it should be paired with a gift from the heart. Most Bridesmaids spend months helping with Bridal Showers, Bachelorette Parties, going to fittings and taking time off work. I like to encourage my own clients to purchase their bridesmaids a relaxation inspired gift, because face it, we can all use some extra relaxation. As far as pricing, it is customary to budget out $25-$75 per gift per lady. To get your gift giving juices flowing, I have chosen three options at a mid p I have come up with three fun ideas that may get your gift giving juices flowing...
1. The number one gift that comes to mind is a
MASSAGE
. I have never met a girl that doesn't love a good rub down, and often time we don't take the time to pamper ourselves without a little push. After months of helping you plan, this would be a great treat. I suggest getting certificates from
Massage Envy Spa
, it is nation wide so even your out-of-town gals can take advantage.
Total Price: $49
2. Lots of women unwind with a glass of wine, why not take it a step further with a
WINE TASTING TOUR
! I suggest looking on
Living Social
for a deal. There is currently a great one for the Southern California Area showcasing access to ten different wineries with just one Passport. I like this option because it will give each friend the opportunity to use their gift at a time that is convenient for them.
Total Price: $50
3. Silky
GETTING READY ROBES
are great for Bridesmaids because they make great photo opportunities during the primping process, but can also be used again and again. Buying a package, like the one I'm featuring from
Sunset to Sunrise
is the best money saving way to go. The package comes with 8 Kimono style robes for only $200. If you don't have that many maids, you can give them as gifts to MOG, MOB, Flower Girls, etc. Take it a step further by including a Dead Sea Mud Facial from the
Brown Sugar Shop
for $24 and Champagne Bubble Bath from
Mind Body Soul Soaps
for $8.
Total Price: $57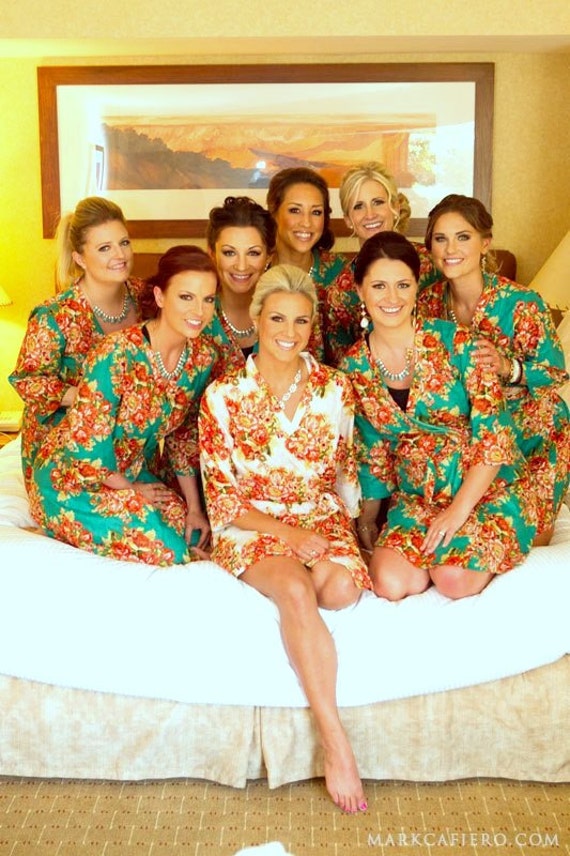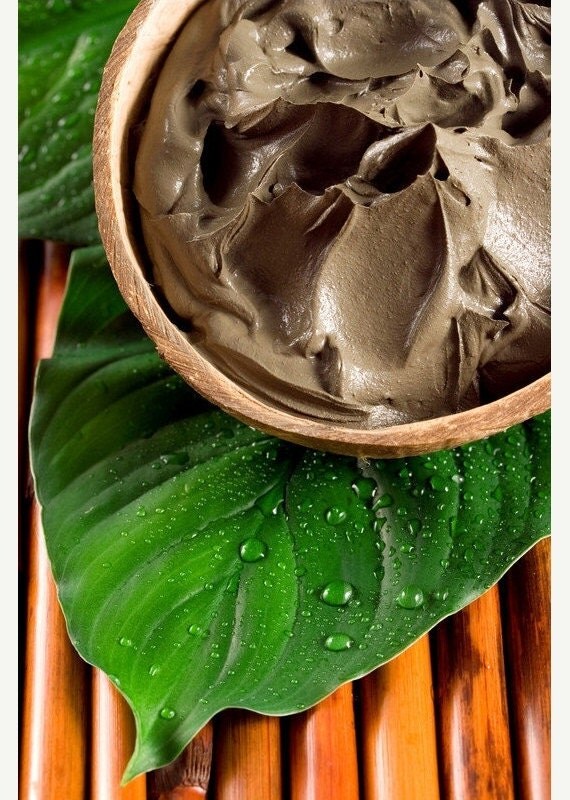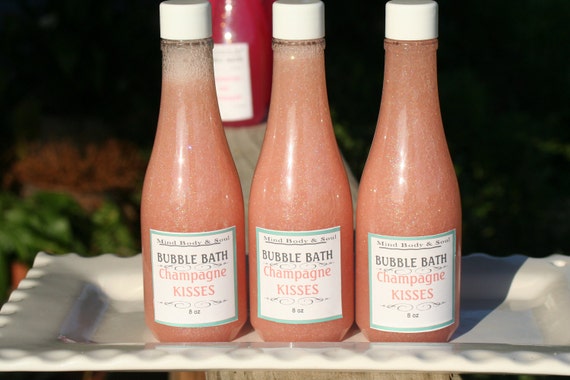 4. Being beside the ocean soothes me and puts everything into prospective. Get your maids beach ready with a
BEACH TOTE
from Haymarket Design for $32. Fill it with goodies like some adorable hair ties like these from
Elastic Hair Bandz
for $5, personalized sunscreen by
Mod Party
for $2 each, and funky flamingo pink flip flops from
Bali Creations Ltd
for $22.
Total Price: $61
5. My favorite unique idea is buying each friend
TICKETS
to something she would enjoy. It can be anything from a Magic Show, Cirque du Soleil, Rock Concert to a Monster Car Rally, Sporting Event, Amusement Park or anything in between. Make sure to give each bridesmaid two tickets so she can take her significant other, child or even you!
Total Price: TBD
There are endless possibilities of gifts depending on personal preference, location and time of year. Start by pinpointing your budget, choosing items that will please your gal pals (not just benefit the look of your wedding) and don't forget to add heartfelt touches. Make sure to write a personal note of why she means so much to you and how grateful you are that she is by your side on your special day. Sometimes that sentimental nod can mean more than the gift itself.
I'm hopeful these tips will help Kristina's shopping process be an enjoyable one, and that my other awesome readers were also inspired. Please feel free to leave some feed back. What you think is SUPER important to me...
What different gifts have you received as a Bridesmaid?
Does anyone else have any great gift ideas they would like to share?
Which one of my ideas would you like to receive?